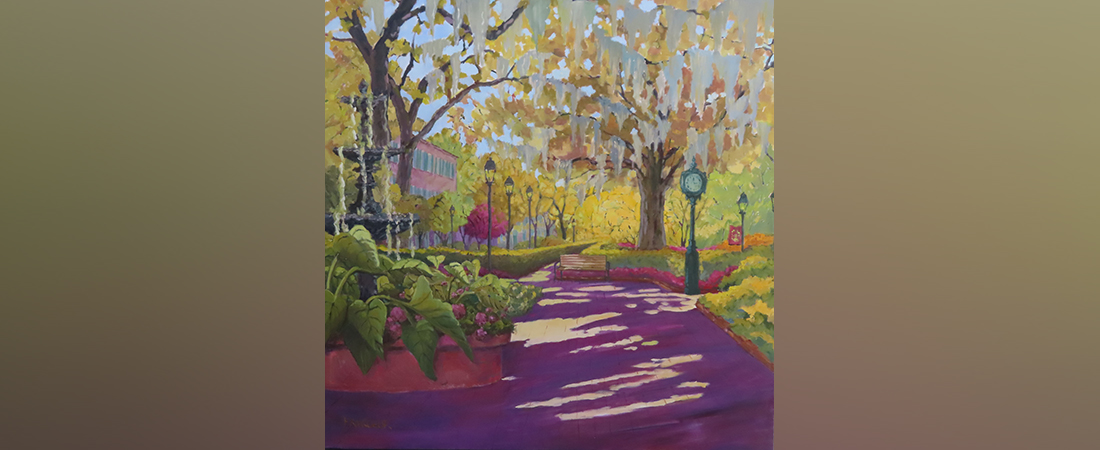 Craven Arts Council and Gallery is proud to host an exhibition of the work of Jan Francoeur and Carol Tokarski in an exhibition titled 30 Years Later in the Main Gallery at Bank of the Arts during the months of November through January. This exhibition will feature works by both artists who have worked together for years. Craven Arts Council will host a reception during the downtown New Bern ArtWalk December 9, from 5 p.m. – 8 p.m.
Carol Tokarski and Jan Francoeur served as arts administrators in New Bern for many years in addition to working towards their own artistic pursuits. Jan Francoeur owned Carolina Creations before selling it in 2017. Carol Tokarski was the previous Executive Director at The Craven Arts Council and Gallery for 13 years. Tokarski and Francoeur went to the same small college in Michigan but did not know each other well until both moved to New Bern in 1989 and connected. Shortly after moving to New Bern, they had a joint exhibition at the Banks of the Arts, and now 30 years later, they're exhibiting at the Bank of the Arts once again. Francoeur's work in 30 Years Later is all about observations and painting what she loves such as gardens, architecture, travel, and New Bern. This past year she experimented with a new medium, oil painting. Tokarski's work focuses on utilizing rich colors and smooth blending to create energy and motion. She finds inspiration in nature, specifically her backyard where she paints the natural patterns she observes.
Admission to all galleries at Bank of the Arts is free and open to the public, Tuesday through Saturday, from 10 a.m. to 5 p.m.
For more information, please contact Mairin Gwyn Narron
By Mairin Gwyn