Around Town
New Bern Farmer's Market at 421 South Front Street is open on Saturdays from 8:00 a.m. until 2:00 p.m. Stop by the table hosted by Richard Dobbs Spaight Chapter, NSDAR, to get information about the Constitution Week Celebration. On Sept. 11 there will be a Flea Market renting the New Bern Farmers Market from 10:00 a.m. until 3:00 p.m.
The City of New Bern will host a 9/11 First Responder Silent Memorial Parade on Sept. 10. at 6:30 p.m. Parade will include Fire, EMS, and law enforcement. Parade route will begin in Bridgeton and continue through East Front to Broad (will disband at First Street).
On Sept. 11th, New Bern 9/11 Memorial Ceremony starts at 3:00 p.m. at the New Bern Firemen's Museum. Includes Fire/Police Honor Guard, bagpipers, guest speakers, and Fireman's Museum Staff.
Fairfield Harbour 9/11 Memorial Ceremony on Sept. 11 from 8:00 a.m. – 9:00 a.m. at the 9/11 Memorial located at Fairfield Harbour Community Center and Tri-Community Volunteer Fire Department at 585 Broad Creek Road. The ceremony will include a color guard from Cherry Point Marine Corps Air Station, remarks, and the laying of a wreath.
Ceremony remembering the lives lost during 9/11 terrorist attack on Sept. 11 at 8:30 a.m. at the Havelock 9/11 Memorial, 2 Government Ave.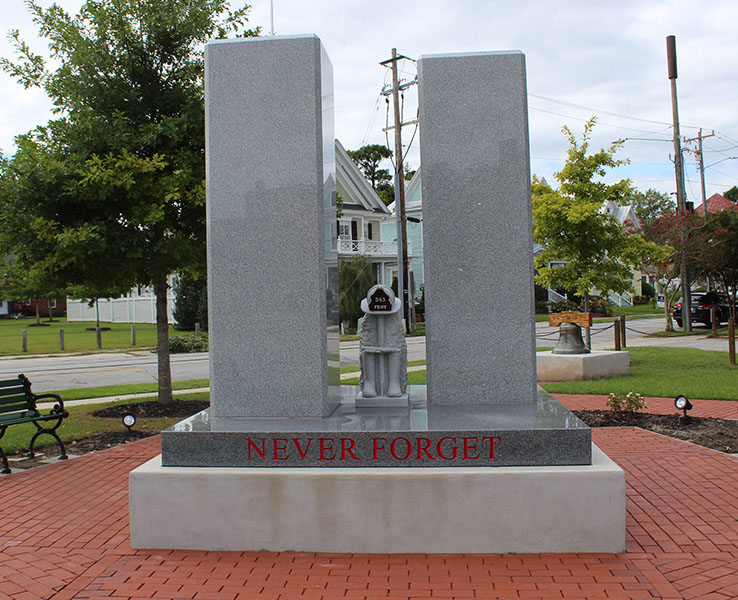 Things to Do
Thru 11th: Magic Midways – New Bern Family Days with Amusement Rides, Food Courts, and Games at Lawson Creek Park.
8th: Life on the Lesser Stairs, 3:30 p.m. at Tryon Palace, 529 S. Front Street. Call 252-639-3524.
8th: Presentation of Madwoman: A Tale of Nellie Bly by Author Louisa Treger, 5:00 p.m., Cullman Auditorium at Tryon Palace.
9th: ArtWalk, 5:00 p.m. – 8:00 p.m., Downtown New Bern.
10th – 11th: Bike MS: Historic New Bern at Union Point Park.
10th: Pet Adoption at PetSmart, 11:00 a.m. – 2 p.m. at 3007 Dr Martin Luther King Jr. Boulevard.
10th: Cars and Coffee New Bern, 8:00 a.m. – 10:00 a.m. at New Bern Mall (behind Belk), 3100 Dr MLK Jr Boulevard.
10th: Walk with a Doc, CarolinaEast Heart Center's Dr. Scott Sample at 9:00 a.m. at Creekside Park.
10th: 5K and 1 Mile Fun Run & Walk, 9:00 a.m. at Martin Marietta Park. Proceeds benefit Bold Like Britt and MADD.
10th: Lawn Party FUNdraiser, 5:30 p.m. – 8:30 p.m. at Tryon Palace, 529 S. Front Street. Call for tickets 252-639-3524.
10th: Footloose on the Neuse Summer Concert featuring West End Mambo, 6:30 p.m. at Union Point Park. Call New Bern Parks and Recreation 252-639-2901.
10th: The Bonafides in Concert — Made Here, Played Here, 7:30 p.m. at the New Bern Civic Theatre. Call 252-633-0567.
RESCHEDULED: Bald Eagle Release will be held on Sept. 17 at 11:00 a.m., Martin Marietta Park.
Entertainment and Music
Thursday
– 30 Seconds Rocks at Saltwater Grill at River Bend, 1 Marina Road
Friday
– Gary McCullough at Sara's Big Apple, 1150 Broad Creek Road

Saturday
– Band of Oz at Tap That! 901 Pollock Street
Sunday
– Dayton Vesper Piano Concert at First Baptist Church, 239 Middle Street
Check out the New Bern Music Calendar for more — it's a great resource to help you follow and support local bands. Thank you, Joanne Freidman, for creating and maintaining this one-stop shop for us to see who's playing, where.
Arts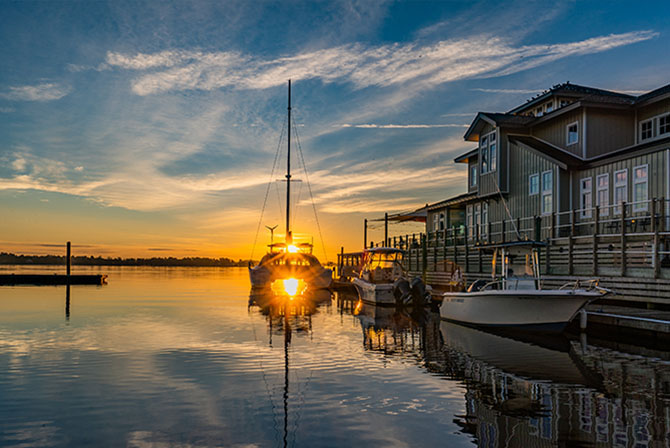 Check out the 40-Million-Year-Old Tortoise Fossil and all kinds of artworks at Michaelé Rose Watson's Studio M at 217 Middle St.
Madwoman – A Tale of Nellie Bly is at NC History Center, 529 S. Front St., Thursday, September 8 at 5:00 p.m.
The Great Fire of New Bern: Images on its 100th Anniversary is at NC History Center, 529 S. Front St., Monday, September 12 at 10:00 a.m.
Coastal Photo Club and Bernice Abraham is at Bank of the Arts. Call 252-638-2577.
Works from over 30 talented and award-winning artists are at Community Artist Gallery, 309 Middle St.
New Bern Academy Exhibit is at the North Carolina History Center, 529 S. Front St., and on display through August 28.
Activities, Fun, and Games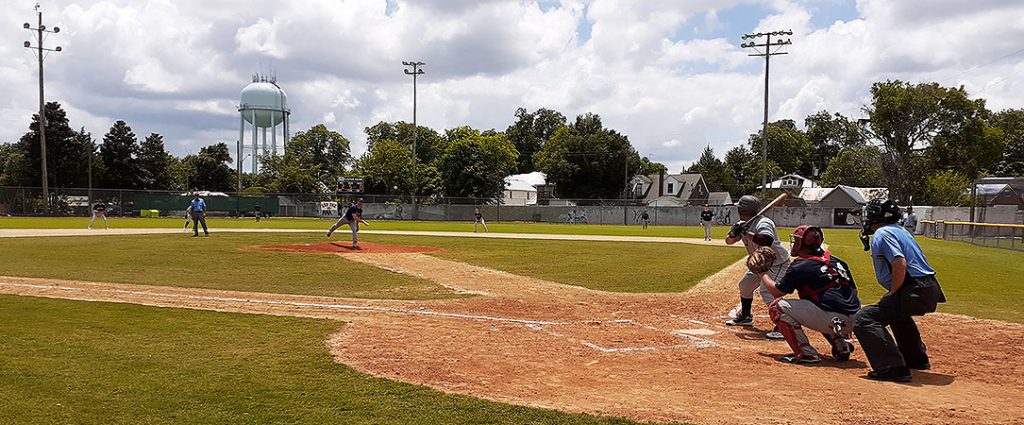 Watch the East Carolina Amateur Baseball League on Sept. 11 at Kafer Park. A's at Rockies starts at 1:00 p.m. and Royals at Padres at 4:00 p.m.
High School Football games: New Bern at Maury in Virginia (watch live). West Craven Eagles at home vs. the Havelock Rams on Sept. 9 at 7:00 p.m. at 2600 Streets Ferry Road.
Accidental Artist, 219-A Craven St.
Beary The Hatchet Axe Throwing Co., 504 S. Front St.
Bear Towne Escape Room, 233 Middle St.
Jumpin' Jive Battlefield, Laser Tag Center, 2911 Brunswick Ave.
Rollerland, 3502 Neuse Blvd.
Visit the New Bern/Craven County Library for free WiFi, computer classes, bingo, book contests, special exhibits, reading programs, DVD/movie rentals, story hours, and more!
Outdoor Life

Enjoy a day at the park – playgrounds, picnic tables, grills, shelters, dog park, fishing piers, and other amenities. There's always fun to be had at the 20 + parks and recreation facilities maintained by Craven County Recreation and Parks and New Bern Parks and Recreation! They offer all kinds of activities from tennis, sand volleyball, bocce ball, kickball, baseball, softball, pickleball, to disc golf and other sports.
Prefer paddling? There are plenty of places to launch your boat or watercraft. Rent a canoe at Merchant's Grocery in Brices Creek or watercraft from Stand Up Outfitters on Country Club Rd. Contact the Twin Rivers Paddle Club for a Paddle Trails Packet for mapped trails and launch sites.
Take a walk in the Croatan National Forest or bike, camp, hike, fish, horse riding, observe wildlife, picnic, water activities, etc. For more information, contact the Ranger's station located off Hwy 70 at 252-638-5628.
At the Movies
ENC Cinemas: Bear Town Cinema at 2806 Trent Rd. and The Bruin at 2500 Neuse Blvd. Call 633-2772. Honk for Jesus, Save Your Soul (R), Spider-Man: No Way Home (Re-Release) (PG13), The Invitation (PG13), Three Thousand Years of Longing (R), Beast (R), Dragon Ball Super: Super Hero (PG13), DC League of Super-Pets (PG), Top Gun: Maverick (PG13), and Where the Crawdads Sing (PG13). Coming Soon: Barbarian (R) and Medieval (R) on September 9, The Woman King (PG13) on September 16.
Tours
Go on a "Bear Town Bear" Hunt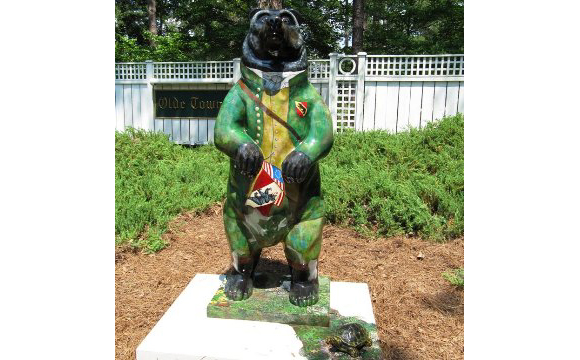 Take a self-guided tour:
– African American Heritage Tour
– Churches and Cemeteries Tour
– Revolutionary War Walking Tour
Follow the African American Heritage Trail signs to learn about New Bern's history.
Take a self-guided or guided tour of New Bern's Battlefield Park. Call the New Bern Historical Society to arrange guided tours at 638-8558.
Boaters and Fishermen
Click here for Eastern NC tides, winds, water temperatures, etc.