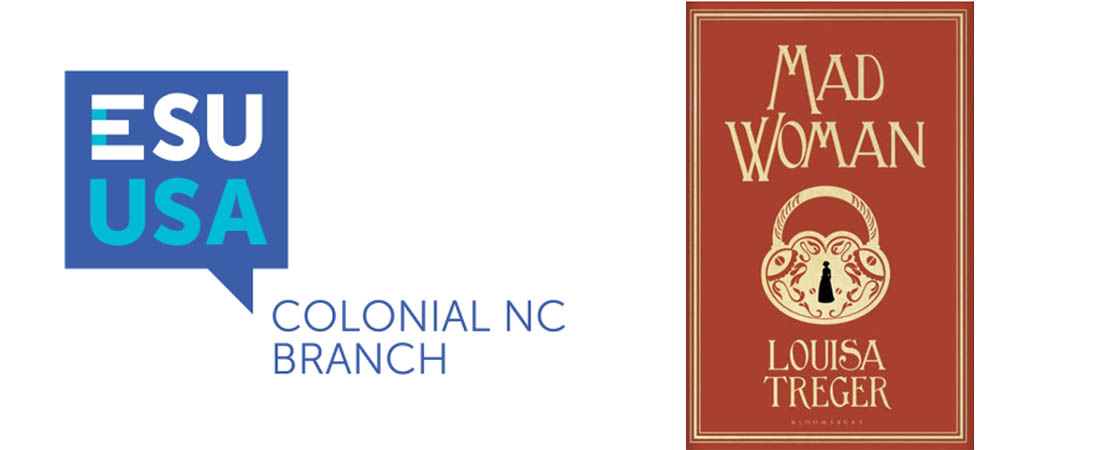 The English-Speaking Union (ESU) Colonial NC Branch is pleased to announce Author Louisa Treger will be presenting Madwoman: A Tale of Nellie Bly on September 8, 2022 at 5:00 p.m. This free event is open to the public. It is co-sponsored by Tryon Palace and will be held in the Cullman Auditorium.
This is a provocative and powerful novel about the first female investigative journalist, Nellie Bly. Down to her last dime and desperate to prove her worth, she comes up with a dangerous plan: to fake insanity and have herself committed to the asylum on Blackwell's Island. When the asylum door swings shut behind her, she finds herself in a place of horrors, governed by a cruelty she could never have imagined. Cold, isolated, filthy, and starving, her days of terror reawaken the traumatic events of her childhood.
Louisa Treger's third novel will have just been published in late August 2022. Treger, a classical violinist and teacher subsequently turned to literature, earning a PHD in English at University College London and was awarded the West Scholarship and Rosa Morison Scholarship for distinguished work in the study of English Language and Literature. All three of her novels were about fiercely independent and inspiring women who were ahead of their time. Treger lives in London.
Copies of the book will be available for purchase at the presentation.
Information provided by Lee Purcell on behalf of Bob Husson, President, ESU Colonial NC Branch