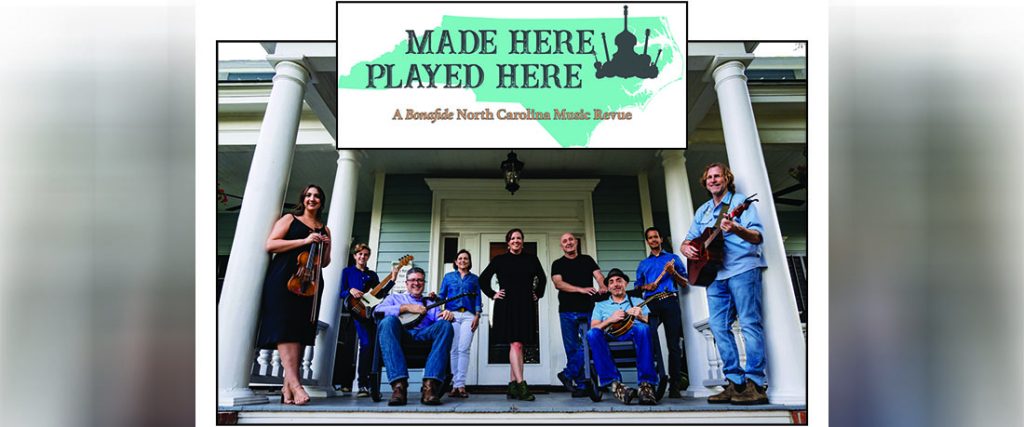 New Bern Civic Theatre (NBCT) presents a musical revue by The Bonafides, sharing the music and stories of musicians from North Carolina. This show is presented one-night only on September 10, 2022 at 7:30 p.m.
This show was written and developed in New Bern, which is well-known for its place in North Carolina history. It will cover music from the early 1900's through today.
It is part of NBCT's Encore Series, which supplements its community theater season with regional and national performers.
"This is a great opportunity for NBCT to showcase some of our regional talent, and to provide a show for our community that is both educational and entertaining.  The Bonafides play many instruments and styles of music, so they are uniquely suited to present this show," said Michael Tahaney, NBCT executive director. "This is what our Encore Series is all about — presenting a variety of quality shows on our stage, to encourage and support the performing arts in New Bern."
The Bonafides are a string band with reckless abandon, based in New Bern.  They have developed their "Made Here, Played Here" show for theaters in North Carolina, like NBCT. The show on September 10, 2022 is the first in a series of dates planned for the show. Additional shows are planned, including one at The Old Theater in Oriental, scheduled for January.
"We are excited to host the debut for this show," added Michael Tahaney. "The Bonafides came together during the COVID-19 pandemic, and used our stage for rehearsals in their early days. We love that they are now performing this show on their home stage."
The show will feature music by over twenty North Carolina musicians, including James Taylor, Nina Simone, Doc Watson and Earl Scruggs.
Joining the Bonafides on stage will be the Silver Lining Singers, New Bern's all-female a capella group.
Tickets are $10-15 and are available at newberncivictheatre.org.
For more information, please go to bonafidesband.com.
By Michael Tahaney, NBCT Executive Director