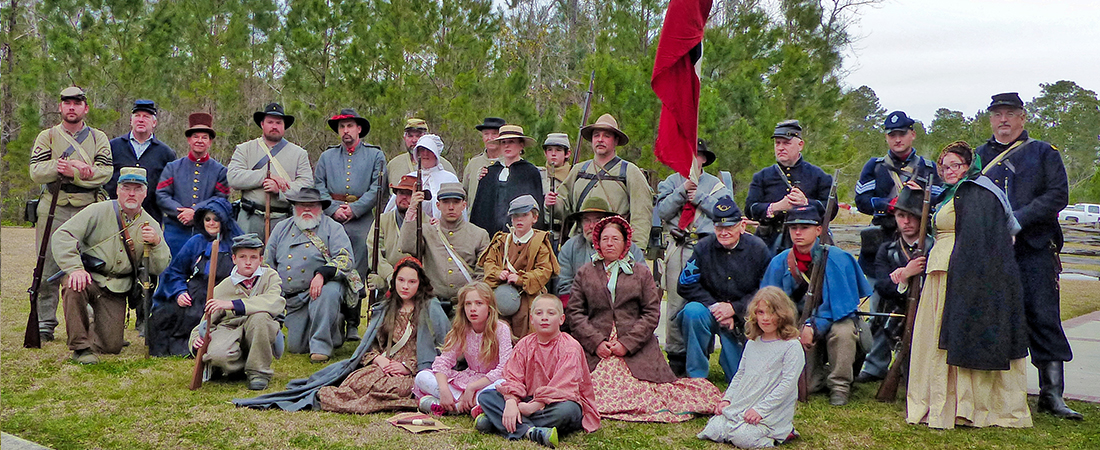 Have you ever wondered what life was like in your great-grandfather's time? Here is an opportunity to find out. Re-enactors from the 5th and 7th NC Infantry Regiments will set up a full period camp at New Bern Battlefield Park Saturday, October 8, and it will be open to the public at no charge from 8:00 a.m. to 4:00 p.m.
Both Union and Confederate soldiers will be in camp. Visitors will be able to view several demonstrations and displays including a Civil War surgeon's display, weapons display with over sixty original Civil War era weapons, and a Union vivandière's presentation on women spies.
There will be many special scenarios for the public to observe including the trial of a deserter, a surgeon evaluating a wounded soldier, a presentation on fan language by the women during this time, and a depiction of payroll.
The public is welcome to New Bern Battlefield Park at 300 Battlefield Trail on Saturday, October 8 from 8:00 a.m. to 4:00 p.m. Activities will begin with 8:30 a.m. Morning Roll Call and Inspection followed at 9:00 a.m. by Infantry Drill. At 10:00 a.m. you'll see the Deserter Scenario and at 11:00 a.m. a Weapons and Gear Presentation. Afternoon activities will begin with a 1:00 p.m. Medical Demonstration, followed at 2:00 p.m. with a Payroll Scenario. The final presentation of the day at 3:00 p.m. will be about the fan language, followed by a discussion of women spies.
For information call the New Bern Historical Society at 252-638-8558.
The New Bern Historical Society owns and maintains Battlefield Park. It is open to the public from sunrise to sunset daily.
By Kathy Morrison