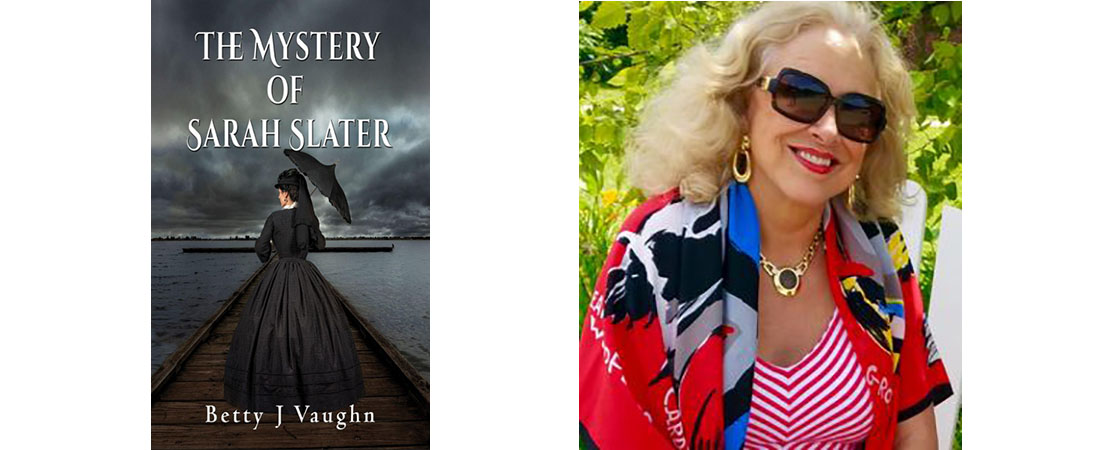 Historical Society Lunch & Learn with Author Betty Vaughn Sept 14
You've probably heard about it. Want to learn about what might have happened to that missing Confederate gold? Or who else could have been involved in the assassination of President Lincoln? Author Betty Vaughn will discuss The Mystery of Sarah Slater at the New Bern Historical Society Lunch & Learn on Wednesday, Sept. 14 at 11:30 a.m. at the Carolina Colours Pavilion.
The Mystery of Sarah Slater explores the beautiful and talented Sarah Slater who once lived in New Bern. Known as a courier who carried messages and gold to the Confederates, she disappeared while being sought questioning in connection with the Lincoln assassination. So, what happened to Sarah Slater? That mystery has fascinated historians for over 150 years. Author Betty J Vaughn will shed light on this fascinating story and share her research into the life and significance of this elusive woman.
Betty Vaughn is well known for her novels, especially those belonging to the genre of historical fiction. She has received numerous awards from the NC Society of Historians for her historical novels set in the Civil War period. She is the former department chair and art teacher at Enloe Magnet High School in Raleigh, NC. Following years of teaching, she launched her career as an author. A prize-winning visual artist with paintings in collections worldwide, Mrs. Vaughn designed the magnet art program at Enloe where her students consistently won top honors.
The Lunch & Learn starts at 11:30am at the Carolina Colours Pavilion at 3300 Waterscape Way in New Bern.  Cost is $22 for Historical Society members, $26 for nonmembers. Reservations may be made at www.NewBernHistorical.org or at the Society office at 511 Broad St. or by calling 252-638-8558. Prepaid reservations are required. Paper tickets are not issued for this program. Simply check in at Carolina Colours Pavilion with your confirmation.
The mission of the New Bern Historical Society is to celebrate and promote New Bern and its heritage through events and education. Offices are located in the historic Attmore-Oliver House at 511 Broad Street in New Bern. For more information, call 252-638-8558 or go to www.NewBernHistorical.org or www.facebook.com/NewBernHistoricalSociety.