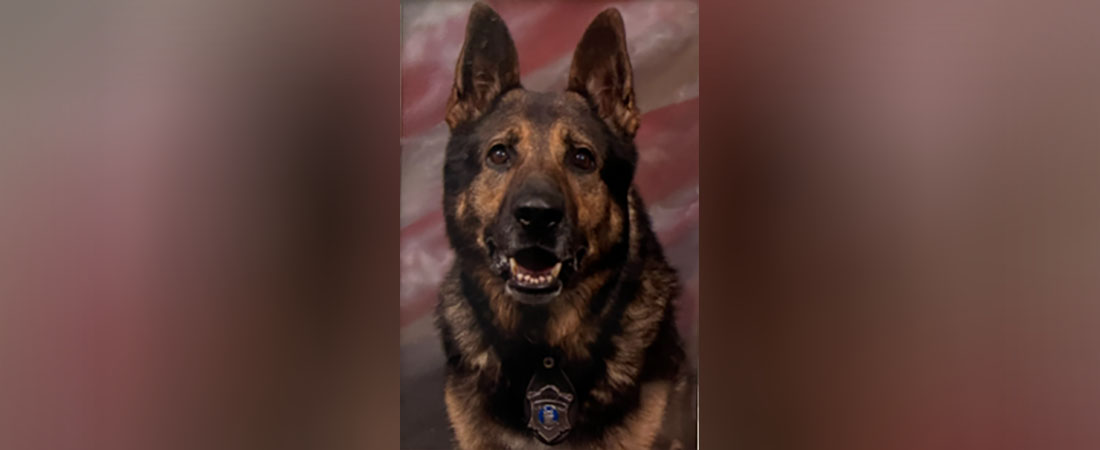 For the second time in a month, the New Bern Police Department announces the passing of a canine. Nine-year-old, retired police K9 Reno passed away on Friday, July 29th. He was two months into his retirement.
K9 Reno joined the New Bern Police Department in January 2015. Throughout his career, he was deployed more than 377 times for the recovery of drugs, weapons, and missing persons. Reno was a large German Shepherd who enjoyed showing off his skills during K9 demonstrations at Mumfest, at local schools, and at other city and law enforcement events. He also provided his talent and expertise to other partner agencies. He loved people and was known to greet them enthusiastically.
"We will miss Reno. We've missed him since the day he retired in May," said Chief Patrick Gallagher. "But this is a double whammy for our agency. We are keeping his family in our thoughts and prayers." K9 Reno was medically retired May 17th due to his age and associated health issues. Last week, Reno was having trouble walking and he had stopped eating.  During a physical exam, Reno's veterinarian discovered he had fluid around his heart and in his stomach.  Due to this prognosis, his police partner, Officer Collins, made the difficult decision to end Reno's suffering.
"K9 Reno was known by many in the community, and all who knew him, loved him," said Collins. Officer Collins and his family adopted K9 Reno upon his retirement earlier this year. Collins says Reno spent his retirement days relaxing, enjoying treats, and taking lots of naps.
"A K9 Handler's job is unique, as is their K9 companion," said Chief Gallagher. "They are the few who will live out their lives together, on and off duty.  Officer Collins and his family will have a difficult void to fill."
On July 3, 2022, K9 Loki passed away while on active duty due to medical issues.  Loki and Reno were the oldest working dogs in the department, and both were scheduled to rotate off active duty due to their age.
By LT McInnis, New Bern Police Department