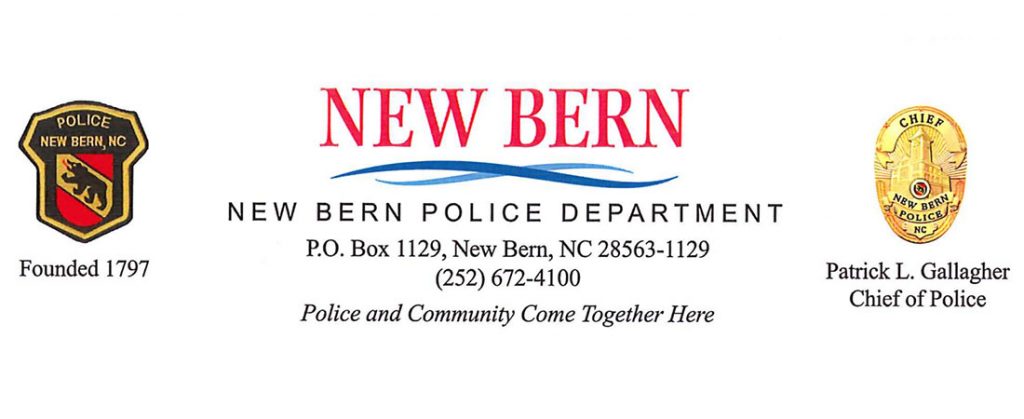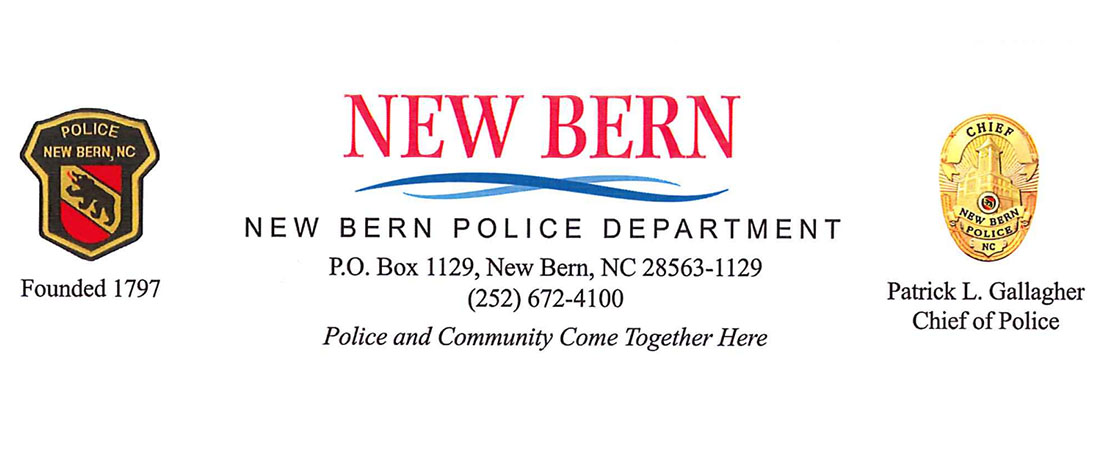 You are invited to New Bern's National Night Out on Tuesday, August 2 from 5 p.m. – 8 p.m. at Union Point Park!
The New Bern Police Department is going back to where it all started and hosting a community­wide National Night Out celebration at the park. While the purpose of National Night Out is to strengthen our neighborhoods, promote crime prevention, and celebrate police-community partnerships while having fun at the same time, this event will have an additional focus, providing resources to citizens and families. Thanks to many local nonprofits and businesses, Union Point Park will be filled with informational and educational booths and entertainment amenities for all to enjoy.
"Our community has been through a lot in the last several years," said Chief Patrick Gallagher of the New Bern Police Department. "This is the perfect event to bring everyone together to bond as a community and to offer resources to people who need them."
Booths and entertainment will be set up around the perimeter of the park. The City's Parks & Recreation Department will have lawn games set up for kids; the police depa1tment will bring its New Bern Noble Knights Chess Club to the park with large chess boards; New Bern Fire-Rescue will set up a water activity and bring free popsicles to help everyone cool off on what is traditionally a warm summer evening. Families and kids will have the oppo1tunity to meet first responders and check out an asso1tment of emergency vehicles that will be on display. The New Bern Police Department will host three K9 demonstrations, marking the first public demonstrations featuring the department's newest canine, Storm. Bounce houses will be set up inside the park to provide some fun for the kids and for teens. Try out the "Seatbelt Convincer," a ride that simulates a traffic crash at speeds of approximately 10-15 mph.
Several food trucks will be set up at the park offering food and beverages. Local educational and nonprofit resources available during National Night Out include, but are not limited to: Boys & Girls Club of the Coastal Plain, Craven Literacy Council, Boy/Girl Scouts, Craven Smart Start, Easter Seals, Creekside Recreational Therapy, Craven County Health Department, Mediation Center of ENC, Integrated Family Services, Merci Clinic, Religious Community Services, Carolina East Health System, Craven/Pamlico Regional Library, Craven Community College, American Red Cross, Coastal Women's Shelter, RHA and more. Residents are encouraged to visit these local resources for information and support.
National Night Out this year is also an opportunity to give back. When you come to the park, pack some nonperishable goods for Religious Community Services (RCS). The police department and RCS have partnered to host a food drive to help feed and hydrate the less fortunate especially during the hot summer season.
"There is so much to look forward to this year," said Chief Gallagher. "We are looking forward to meeting everyone, getting to better know the community, and having fun at National Night Out. Bring your friends, family and neighbors to Union Point Park. We hope to see you on August 2nd!"
The rain date for National Night Out is Wednesday, August 3, at Union Point Park, from 5 p.m. – 8 p.m.
By Chief of Police, Patrick L. Gallagher