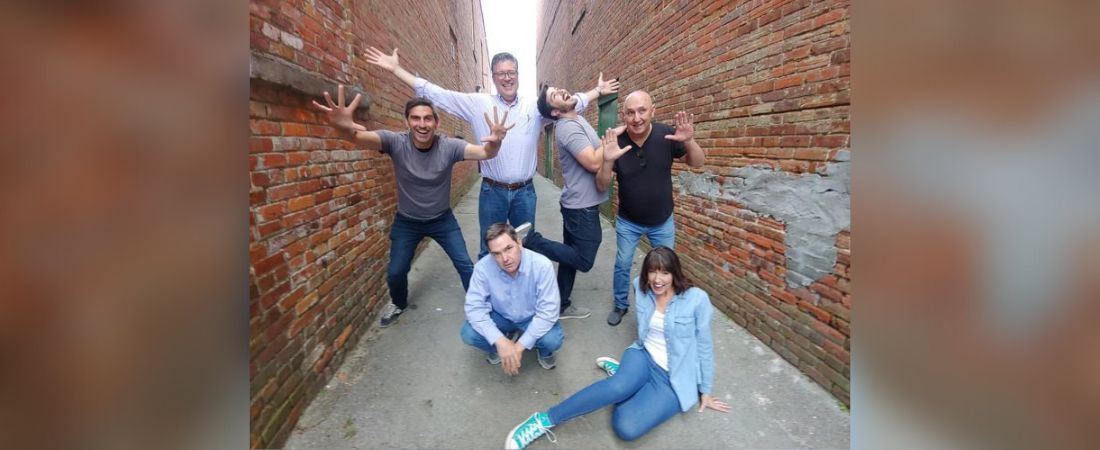 The improv comedy group Walk-In Bathtub returns to the New Bern Civic Theater (NBCT) stage this Saturday, June 25 to celebrate "Please, Take my Children to Work Day!" The performance, which has nothing to do with children or work, will begin at 7:30 p.m.
Walk-In Bathtub uses audience suggestions to perform unscripted scenes and comedic games that take you on a journey filled with silliness, humor and outrageously unpredictable scenarios.
Saturday's performance will feature Austin Arrington, Keith Boyd, Lisa Coltrain, George Oliver, Neil Oliver, Craig Ramey, Tim Webb, and Laura Wells Wilson.
New Bern Civic Theatre is located at 414 Pollock Street in downtown New Bern. Tickets are available at the box office, by phone at 252-633-0567 and online at newberncivictheatre.org. Tickets will be available at the door this Saturday on a first-come, first-served basis.
Doors open at 7 p.m. and performance will include a 15-minute intermission. Beer and wine will be available for purchase. This show is Rated R for adult content.
To schedule an interview, please call Craig Ramey at 252-240-9163.
By New Bern Civic Theatre