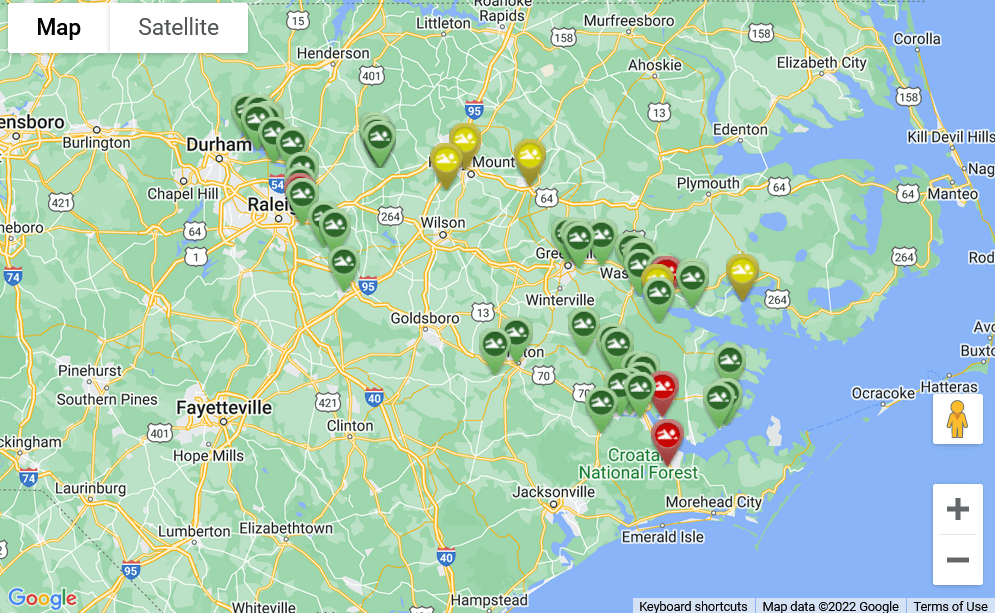 Upper Neuse
One site failed in the Upper Neuse this week: Anderson Point. The Poole Road canoe launch, which tested so high for E. coli last week, came in at normal levels this week.
Lower Neuse
Two sites failed in the Lower Neuse this week: Upper Broad Creek at Black Beard Sailing Club and Slocum Creek in Havelock.
Tar-Pamlico
One site failed on the Tar-Pamlico this week: Dinah's Landing at Goose Creek State Park.
Happy swimming, folks!
Be sure to check the Swim Guide every Friday for updated water quality results!
Via Sound Rivers