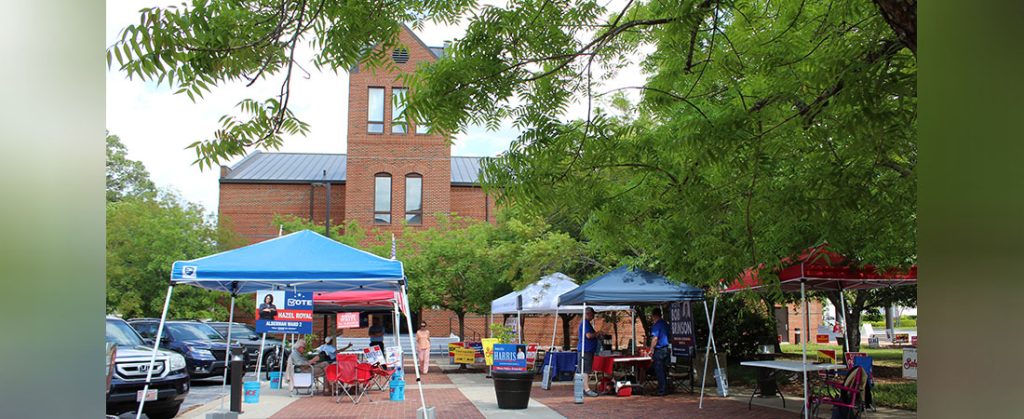 Runoff elections for New Bern's Mayor and Alderman Ward 1 and 2 will be held on July 26, 2022.
Runoff candidates:
Mayor: Toussaint Summers, Jr. and Alderman Jeffrey Odham
Alderman Ward 1: Sabrina Bengel (I) and Rick Prill
Alderman Ward 2: Jennell Reddick and Hazel Royal
According to the North Carolina State Board of Elections:
Absentee ballots will be mailed to voters who request them beginning on or about June 24. For details, see Vote By Mail.
The regular voter registration deadline for the July elections is July 1. For details, see How to Register.
In-person early voting begins Thursday, July 7 and ends at 3 p.m. Saturday, July 23. For early voting locations and schedules in your county, see the One-Stop Early Voting Site Search. Also see One-Stop Voting Sites for the July 26, 2022 Election (PDF).
Polls will be open from 6:30 a.m. to 7:30 p.m. July 26. See the Voter Search tool for your assigned polling place.
For additional information on the July 26 elections, see Upcoming Election.
* For the record, ALL candidates are New Bern residents.
Questions or comments? Send us an email.
By Wendy Card, Editor