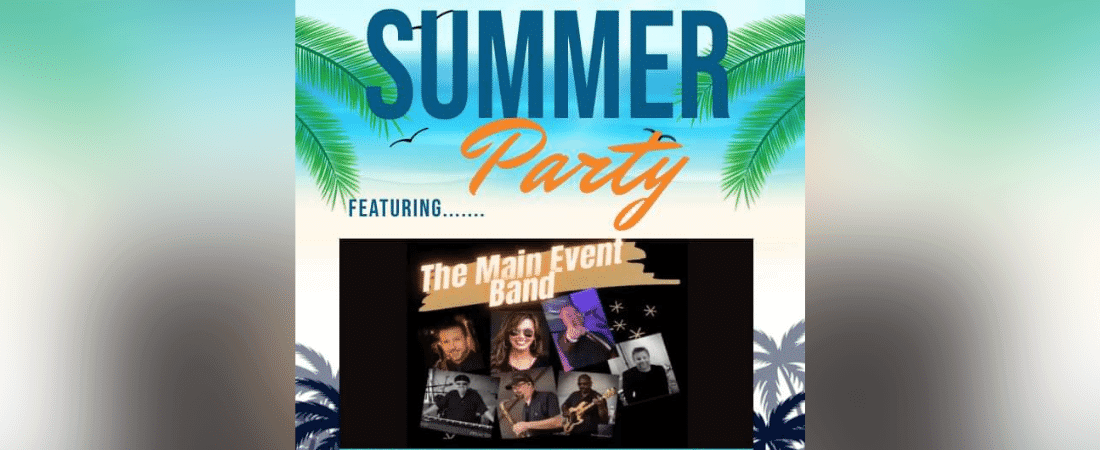 A Summer Party is scheduled for July 23rd at the New Bern Shrine Club, 2102 S Glenburnie Rd., featuring Eastern Carolina's premier band The Main Event Band and New Bern's own DJ Clay Kirschner.
The Main Event Band features CAMMY nominee Sharon Woodruff, "Hello Stranger," and her current chart climber, "Pour Side of Town."
The Party is open to the public from 6:00 p.m. to 11:00 p.m. Advance tickets can be purchased at Coastal Sole Performance Footwear, 2122 Trent Blvd., for $15. Limited number of reserved tables for $125. Tickets available at the door day of event.
For event info call 252-626-7575.
By Warren Culbreth