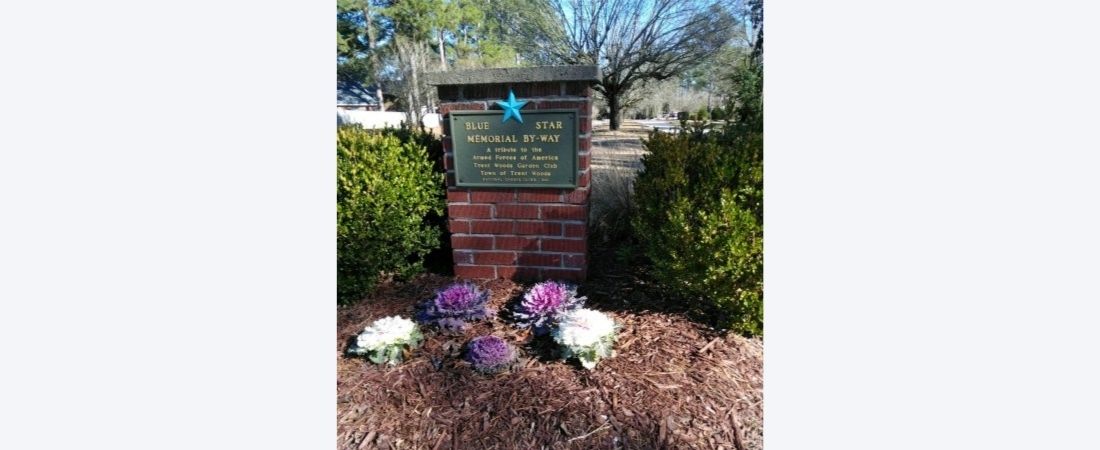 A Blue Star Memorial Marker will be dedicated at the New Bern National Cemetery on Tuesday, May 24, at 11:00 a.m. Since 1945, Blue Star Markers have been placed on highways, byways, National Cemeteries, parks, civic and historic sites to honor all Armed Forces of the United States.  Only federated garden clubs may place these markers, and often we are supported by local organizations who share our appreciation of those who have defended and are defending our country.
Trent Woods Garden Club will be dedicating this Blue Star Memorial Marker with support from the Knights of Columbus Assembly, the Elks Lodge, and the Vietnam Wall Committee. This marker that honors those who have served our United States of America is long overdue and will honor the more than 7500 servicemen and women who are entombed at the New Bern National Cemetery.
If you are interested in additional information, please contact Paula Hartman Chaiman Blue Star NC via email or call 252-670-3233, or Gail McLamb, President at 252-675-5264 or via email.
By Deborah Tallman