Craven Arts Council & Gallery is proud to present The Warrior and the Artist in the Director's Gallery for the month of May. This exhibition features various multimedia work created by local veterans. The opening reception will be during the May ArtWalk on May 13 from 5:00 p.m. – 8:00 p.m. at the Bank of the Arts, 317 Middle St.
The VFW Post 2514 and Auxiliary in partnership with Jacksonville Veteran Administration Center organized an exhibition consisting of work created by veterans as an outlet to express their experiences in war and feelings through art. The purpose of the exhibition is to reach out to the over 17,000 veterans living in Craven County and adjoining communities to help heal hidden scars caused by war and celebrate freedom. This effort is an extension of combat veterans counseling offered by the Jacksonville VA Center to assist combat veterans and families readjust to civilian life.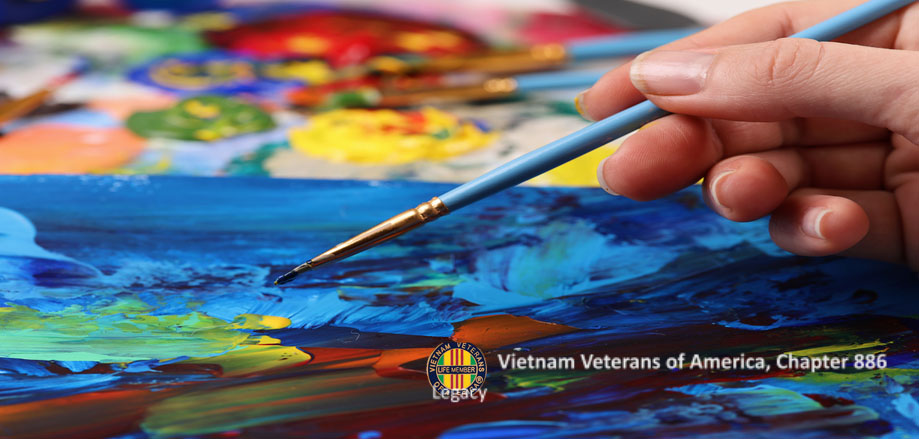 The exhibit will be judged by Thomas McCabe and Laura Gammons. This exhibition is sponsored by the Vietnam Veterans of America, Chapter 886.
The Craven Arts Council & Gallery is free and open to the public Tuesday through Saturday from 10:00 a.m. to 5:00 p.m.
By Mairin Gwyn, Development Director and Dobert Owsley, Craven County Veterans Council