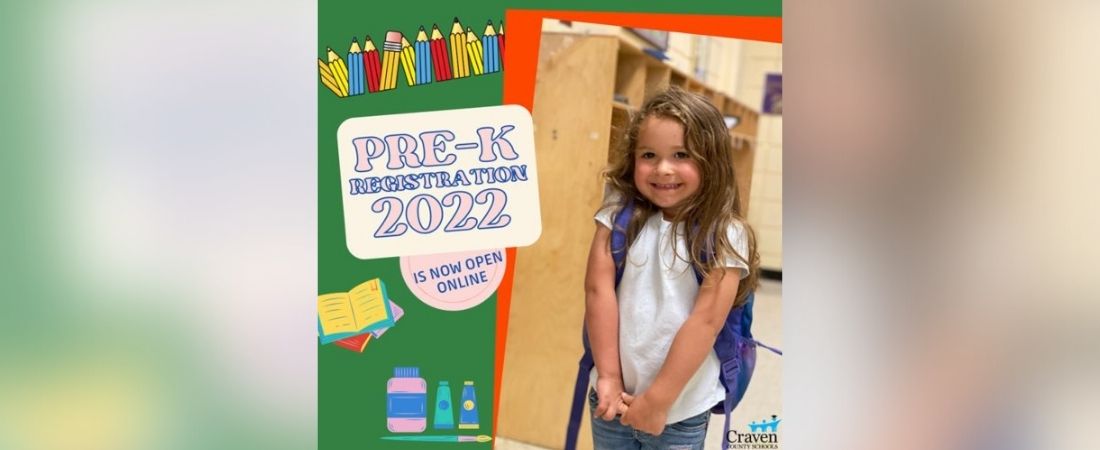 Craven County Schools announces the return of our annual in-person Pre-K Registration. The registration will be held on Friday, May 6, 2022, at the West New Bern Recreation Center from 3:00 to 6:00 p.m. The recreation center is located at 1225 Pine Tree Drive, New Bern. This is not a first-come, first-serve event and children do not need to be present. Please bring the child's birth certificate and proof of family income for this event.
Families may still choose to register using our online application. The birth certificate and proof of family income will need to be uploaded. The Pre-K application may be accessed using the Student Registration button at the bottom of the page here.
**Families only need to register your 4-year-old one time, either at the in-person event or with the online application. Children must be 4 years old on or before August 31st of the current year and children may have an Individual Education Plan (IEP).
For more information visit Craven County Schools Pre-Kindergarten.
By Pinkie S. Moore, Community Outreach Coordinator, Craven Smart Start