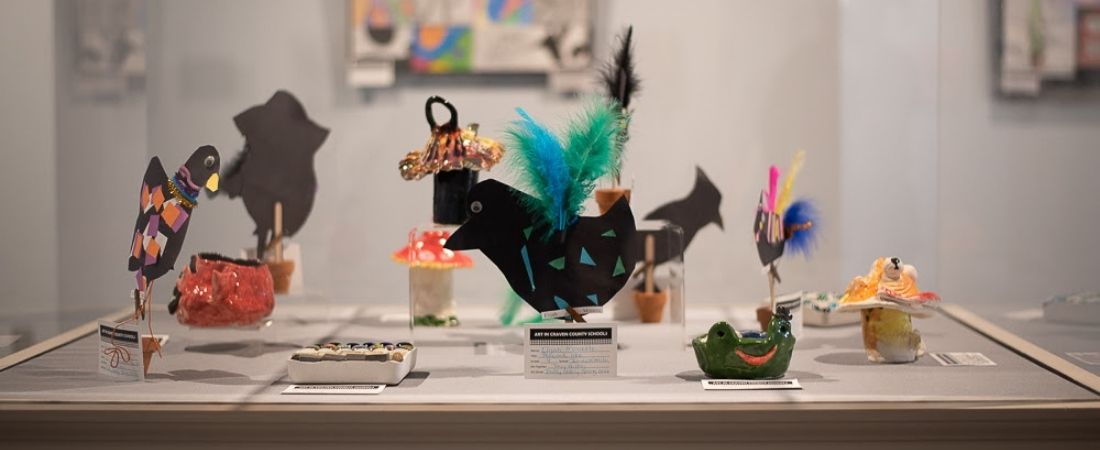 Craven County's annual Student Art Show returned to Tryon Palace on April 2, 2022.
Tryon Palace is thrilled to be able to showcase the creativity of our Eastern North Carolina students within our Duffy Gallery at the North Carolina History Center. The pieces on display are from students in Elementary, Middle, and High Schools across Craven County Public Schools.
The Craven County Student Art Show is free to the public for viewing, so please come out and enjoy the talent of our local student artists. The exhibit includes a broad spectrum of artistic median, colorful and imaginative paintings, sculpture, drawings, and mixed media created by the students.
"We look forward to hosting the Student Art Show every year and are happy to provide an art gallery experience for our local young artists," says Alyson Rhodes-Murphy, Director of Collections and Exhibits.
The North Carolina History Center is open from 10:00 a.m. to 5:00 p.m., Monday through Saturday, and from noon to 5:00 p.m. on Sundays, and is located at 529 S. Front Street, New Bern. For more information, tryonpalace.org, or call 252 639-3500.
By Nancy Figiel, Public Affairs Director, Tryon Palace