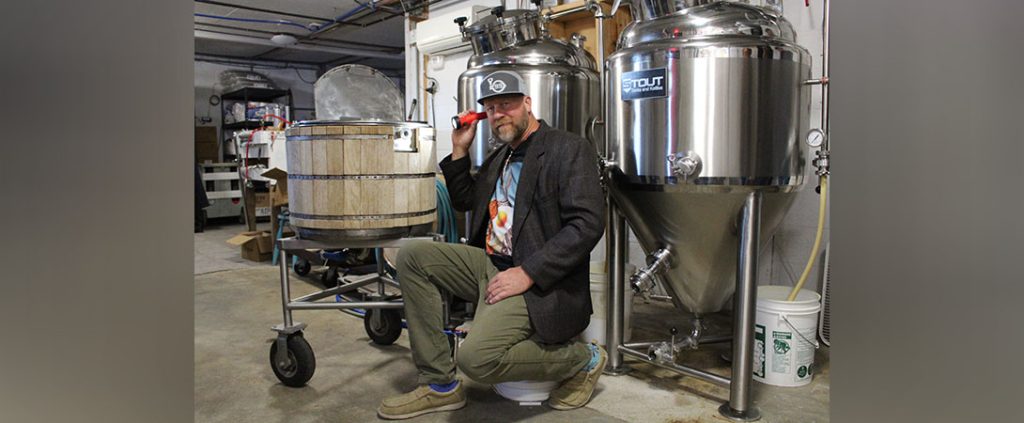 Go into any local eatery or bar in New Bern and you'll quickly notice that we are in the middle of a beer renaissance. What a time to be alive! Not so long ago, there were very few choices (where beer was concerned) in our neck of the woods. Thanks to the growing number of craft breweries across the country, our choices are becoming almost endless. From light lagers to imperial stouts, there is a style for every palate, whether you prefer something easy-drinking or hoppy and dank.
With so many choices available, it can get a little confusing and overwhelming trying to keep up with the lingo and find what style suites you best. If you're not sure which beer you will like the most, do some research. Go into a local brewery on a quiet day, talk with your beer server, ask questions, try samples or even get a "flight" of beer. Many places in town even have certified Cicerone Beer Servers at their bar who are more than happy to help you understand the flavors you're tasting in a beer and help steer you in the right direction.
We have an amazing variety of establishments in New Bern that serve up local craft beer. Restaurants, breweries, tap rooms and bars can be found throughout the area and each offer their own unique contributions to the craft beer movement. All craft beer, however, begins in a BREWERY. It's where the beer is imagined, designed and created, before it gets shipped out into the world.
New Bern is home to Brewery 99, Craven County's first brewery. 99 opened its doors in 2015 and has been a hotspot in town ever since. On any given evening, there is a diverse crowd of native New Bernians and visitors gathering to try out 99's newest creations. Brewers are often on premise to help answer any questions you might have about their craft and will even let you take a look at the brewing facilities inside.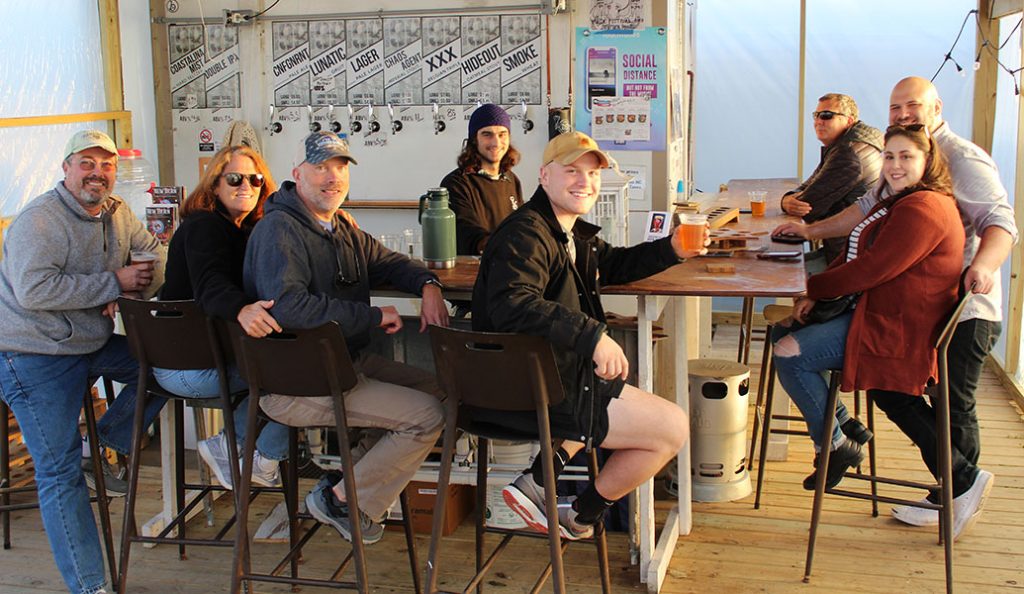 They have several beer styles to choose from and they're all deliciously created onsite. From Tasty Pants Lager to Confignorant Pale Ale and Hideout Stout, there is a style for every palate. They offer a 4-beer flight for $14 and a 7-beer flight for $25, which allow you explore all the styles they offer, as well as pints and short pours.  f you'd rather enjoy your beer at home, they offer growler fills too!
Brewery 99 hosts local artists and food trucks throughout the week and is a pickup location for local oysters and farm fresh food. Go to brewery99.com and order some oysters, you won't be disappointed! 99 is located at 1014 Pollock Street in downtown New Bern and has a large outdoor space and bar with several pavilions. They are pet friendly, so feel free to take your fur-kid along to mingle and meet new friends.
If you're out and about in New Bern, you can find Brewery 99's beer on tap at other establishments as well, including Persimmons, MJ's and The Chelsea (just to name a few). Brewery99.com has a convenient "find our beer" feature to help you locate their brews outside of the main brewery.
Future plans for Brewery 99 include the construction of a new taproom and onsite bakery. I can hardly wait to sit in the beer garden, sipping beer and smelling the fresh pastries and bread being made.
You can visit Brewery 99 on Wednesday/Thursday from 4 – 8 (ish), Friday/Saturday from Noon – 9 p.m. and Sunday from Noon – 5 p.m. See you there! Cheers!
Article By Dawn Jones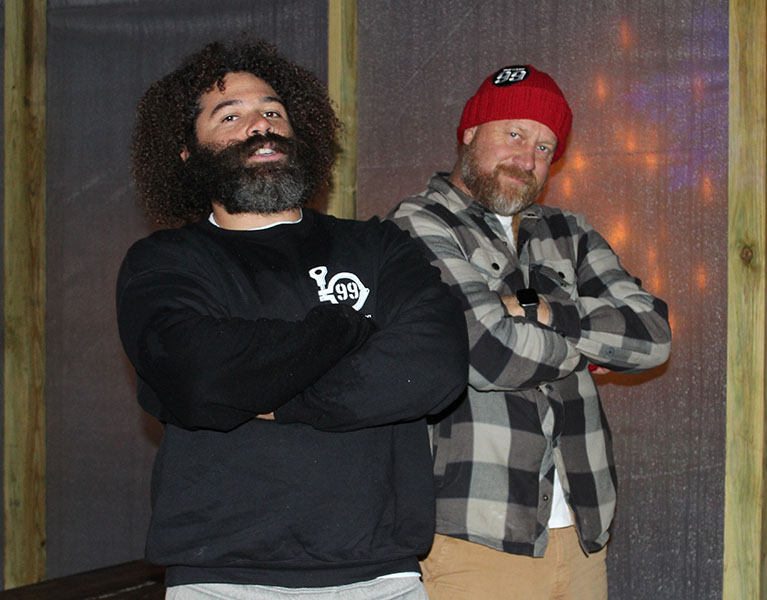 This picture was taken a few months ago when Oyster Farmer Ryan Bethea was dropping off fresh oysters to Pete Frey for patrons to enjoy.