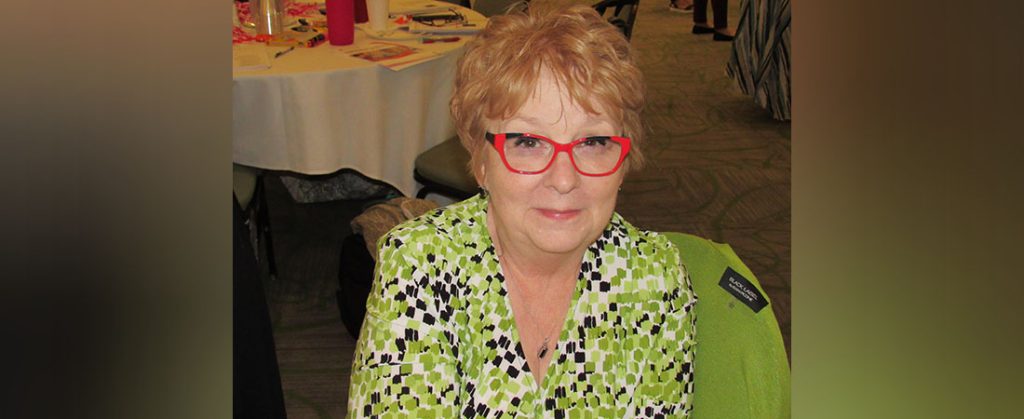 Executive Director Pat Morrow will be retiring from her 21-year career with Craven Smart Start. During these years, Ms. Morrow worked as a Parent/Provider Specialist, a Quality Enhancement Coordinator, the Child Care Resource and Referral Director, and the Executive Director, starting in 2010.
Morrow shared, "Being part of this agency has been humbling and I have been honored to work with Craven Smart Start. It has not been just a job, but a journey for me, coming from an early childhood background as a childcare home provider and childcare teacher.  It has given me an avenue to lead by example and to encourage this hard-working, underpaid workforce to seek professional development by attending college, while working in child care and for our agency to assist them with grants for college textbooks and bonuses for their efforts."
As Pat Morrow retires from Craven Smart Start, she says she will depart with many special memories and program accomplishments during her tenure. These include:
Guiding the early childhood workforce from an A to AA rated license to Star rated licensing in 2000 to a highly educated workforce today.
Relocating Craven Smart Start's office from Trent Road to Neuse Boulevard with limited funds to cover moving expenses and reorganizing the interior space to make it a colorful kid-friendly environment with lots of learning opportunities and resource and educational materials to check out
Creating an annual professional early childhood conference initially for early educators in Craven County and throughout the region
Helping Craven Smart Start take on the role of Lead Agency for Region 2 Child Care Resource and Referral for a six-county region that includes Beaufort, Craven,  Hyde,  Pamlico, Tyrell and Washington counties
Overseeing the implementation of the $200,000 Save the Children grant, enabling Craven Smart Start staff to assist child care providers who sustained severe damage from Hurricane Florence by replacing educational items and essential materials that were destroyed the storm
Pursuing a childcare economic impact study conducted by the East Carolina University Center for Survey Research through a grant from the Harold H. Bate Foundation
Pursuing grant funding from the Bosch Community Fund for STEM items to be used in conjunction with Craven Smart Start's Raising a Reader program, the only entity in the United States to receive BOSCH funds for STEM for a preschool-age program.
Morrow says, "I have loved every minute of my career with this agency," and she readily acknowledges the staff at Craven Smart Start for their work and commitment to excellence. "The staff are like my family."
By Pinkie S. Moore, Community Outreach Coordinator, Craven Smart Start, Inc.