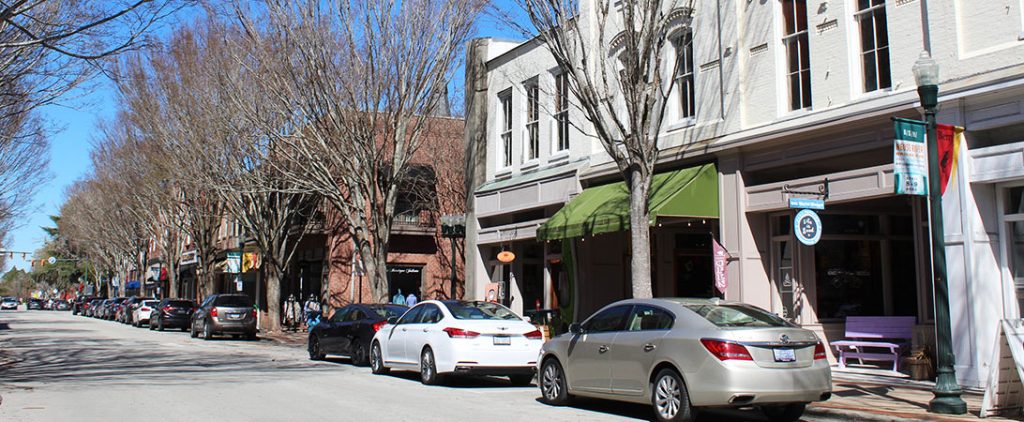 A few weeks ago, I unwittingly hit a "hornets' nest" when I published an anonymous list of questions and concerns related to the creation of a social district in downtown New Bern.
In case you missed it, House Bill 781 allows social districts in North Carolina. If one were implemented in New Bern, it would allow restaurants and bars to sell alcoholic beverages to patrons to take with them in "to go cups" to drink and walk within the social district.
The Downtown Business Council, Swiss Bear, the New Bern Area Chamber of Commerce, and Craven County Tourism and Development Authority formed a Social District Committee to create a plan to implement a social district in Downtown and Five Points. Ultimately, a proposal will be made to the New Bern Board of Aldermen asking them to approve the social district.
In response to my previous article, the Social District Committee asked me to publish anonymous questions from businesses who were supporters of the social district. I would have happily done so, but there were only two individuals that were willing to talk to me, but their businesses are not yet operational. I did speak with one restaurateur who considered the social district a "non-event".
Although the Social District Committee has a document outlining the plan and have been presenting it to private groups, they have asked me not to publish it. You may see the presentation being spread on social media. Due to copyright laws, I cannot legally publish it without their consent.
Sharing information is critical. In the spirit of having full transparency, my hope is the information would be shared with the public ahead of time so they can digest it and come up with any questions they may have and ask them during the forum.
Mark your calendars for the two forums that are scheduled for April 13 at 5:30 p.m. at the Omega Center and April 18 at 2 p.m. at The Chelsea Restaurant.
As a community service, New Bern Now will be conducting a survey about the social district. Our goal is to take the pulse of Downtown and Five Points businesses in an unbiased way and share it with the people who will make the ultimate decision. This may also include a survey for residents who may be impacted.
The information from the survey will be put into electronic format and the data will be shared with Swiss Bear, the Downtown New Bern Business Council and Chamber of Commerce. It will ultimately be given to the Board of Aldermen to help them in their decision-making process.
This survey is anonymous and voluntary. So no one will be able to identify individuals who participated in the survey. Should the data be published, no individual information will be disclosed. By using this process, it will hopefully alleviate any anxiety and allow the community to be heard.
Let us hear from you! Send us an email.
By Wendy Card, Editor-In-Chief