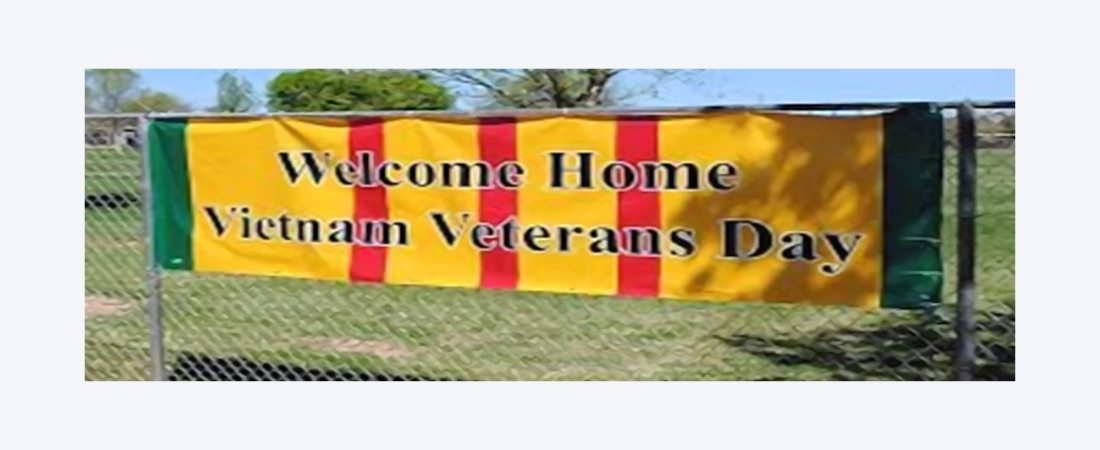 Join the Vietnam Veterans of America – Floyd H. Austin, Jr., Chapter 886 on March 29th to observe Vietnam Veterans Day between the hours of 8:00 a.m. – 6:00 p.m. at New Bern Union Point Park gazebo for the 5th Anniversary of the National Vietnam War Veterans Day as Americans unite to thank and honor Vietnam veterans and their families.
At the gazebo will be a 3 x 13-foot photo banner depicting the Vietnam War Memorial honoring the 55,220 American lives taken during the war. The banner will be flanked by story boards noting myths and facts of the war, information acknowledging the 11,000 brave nurses that served in country, a map depicting major battles, and a Vietnam War Service Map showing the location of where veterans of our community served.
The event will be staffed by Vietnam veterans anxious to listen to stories of those that also served. Your name, service unit, and location in Vietnam will be added to the Vietnam Veterans of America War Community Service Register and Combat Map. Veterans not able to attend can email their information or leave a message at 252-296-1505.
By Dobert Owsley, Vietnam Veterans of America – Floyd H. Austin, Jr., Chapter 886