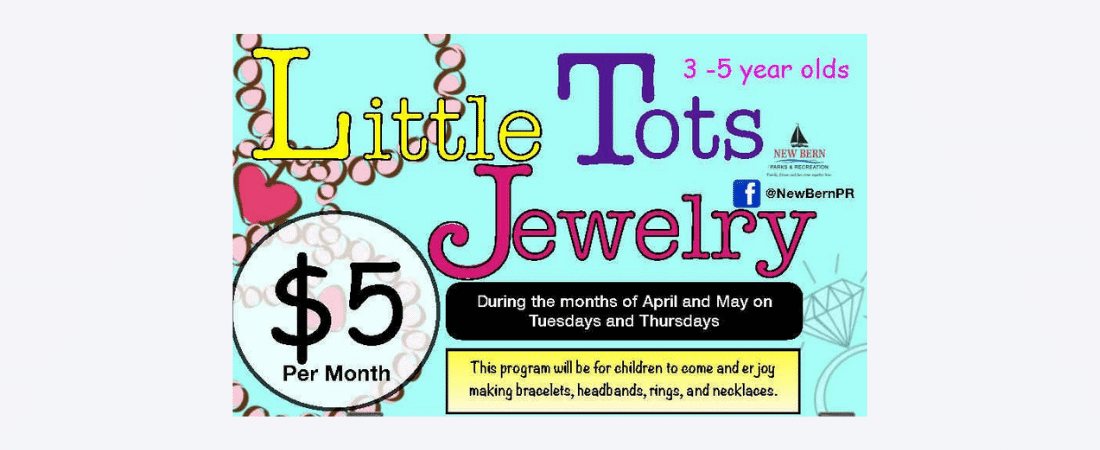 The little ones want to have fun too! Bring them to Little Tots Jewelry. This program provides an opportunity for children ages 3-5 to be creative, socialize, and have some fun! In addition, they will practice using fine motor skills, and learn shapes and colors. This program will be offered at the two locations listed below. Each session will be held from 11:30 a.m. – 12:30 p.m. Cost is $5 per month.
Register online today at NewBernNC.gov. For more information, contact Ashely Parham at 252-639-2913.
We look forward to seeing you soon!
West New Bern Recreation Center
1225 Pine Tree Drive
April 5 & 12, May 3 & 17
Jasper G. Hayes Omega Center
801 Cedar Street
April 7 & 14, May 5 & 19
By Ashley Parham, Recreation Program Coordinator