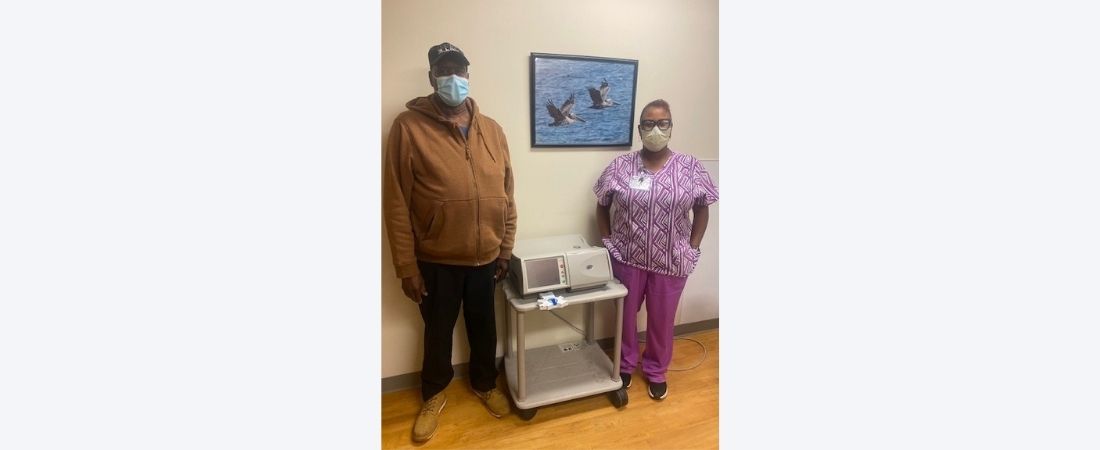 COVID-19 shouldn't be the only thing people are getting routinely tested for these days. March is National Kidney Month and a perfect time to highlight the importance of getting tested for chronic kidney disease (CKD).
Kidney disease is often called a "silent killer" because a startling majority of people in its early stages don't know they have it. This is because symptoms often don't appear until later on (Stages 4 or 5) when you need to begin planning for a transplant or start undergoing dialysis. In North Carolina alone, there are more than 26,000 people living with the disease.
This unawareness was true for Gary Smith, a Greenville resident who found out he had Stage 3 kidney disease at a routine physical, needing to immediately be transferred to the emergency room.
Through the late detection of his disease and years of dialysis, Gary gained a renewed perspective on life, inspiring him to carry out an abundance of charitable work he calls "his ministry" to those who need donated items or his words of wisdom. With greater appreciation for each second, he has, his advice for early kidney disease patients is to be more vigilant to ensure they can prolong their kidney health.
The first is an update to the last paragraph. Can you please update the text with the following external facing sentence instead of the offer of interviews? "Learn more about kidney health and why early detection is vital for CKD patients on Fresenius Kidney Care's website"
By Fresenius Kidney Care