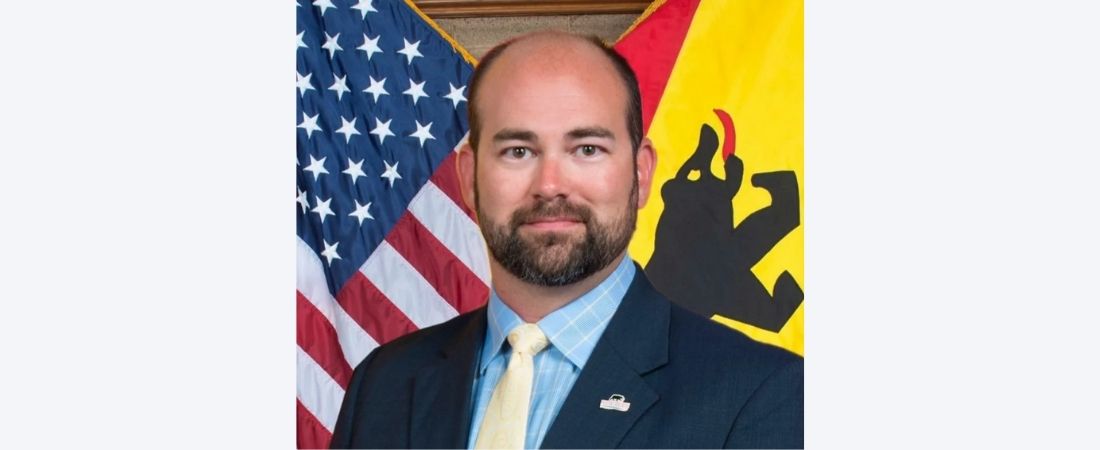 Citizens of New Bern,
Earlier today, February 24, 2022, I officially filed my candidacy for mayor of my hometown, the City of New Bern. There is no other place that I would want to live my life, raise my family, and one day, eventually retire. Admittingly, I've never lived anywhere but New Bern, but I have traveled extensively throughout my career. No matter where I was, I could not wait to "get back home." To say New Bern is special to me would be an understatement. I LOVE THIS CITY!
For the last eight-plus years, I have had the honor to serve as the 6th Ward Alderman. During that time, I have learned so much about local government and all its many intricacies. There are so many facets of a city that stretch well beyond any one particular department. Having dedicated so much time serving my constituents and working with our staff, it has given me a distinct advantage to pursue this next step in public service. That is why I'm asking for your support and vote on May 17th.
I have known for a while that I wanted to lead in this capacity. In fact, I opened my mayoral campaign in September of 2019. Several people have told me they were not aware of that fact, and that makes me proud. Because regardless of my personal aspirations, that should never interfere with my current job as alderman. I have stayed focused on the tasks at hand of making New Bern the best we can be. I say we, because New Bern is not a border outlined on a map or an incorporated municipality, it is a body of citizens that call it home. A collection of natives and newcomers all collaborating to help one another.
For those that may not know, positions on the board of alderman are non-partisan. To me, that is one of the great aspects of local government. We are simply neighbors helping neighbors. The last thing we need in our lives is more partisan politics! I say we leave that to the folks in Raleigh and D.C. Here, we focus on quality of life through our parks and recreation and public works, safety through our courageous police and fire personnel, and reliable utilities from our electric, water and sewer departments. I have never asked the political affiliation of anyone when they call asking for help. Let's ensure we focus on what really matters in this election; that is found by asking "who has the biggest heart for our city." The answer to that question is Jeffrey Odham.
Since announcing my mayoral aspirations on Facebook several months ago, I have personally been working to get the word out about our campaign. I have met with citizens and staff, sat in many homes and offices listening to your concerns. Our family extends open invitations to anyone that wants to visit our home and ask questions about me, our family, or our vision. I write my own communications because no one else could capture my passion for my favorite topic, serving New Bern. As the campaign ramps up in the coming weeks, it is my goal to ensure the electorate is comfortable and understands the differences in my and any other candidate. Please visit JeffreyOdham.com to learn more and place your order for campaign collateral.
I humbly and sincerely ask for your vote on May 17th as we look to make New Bern even better!
By Jeffrey Odham