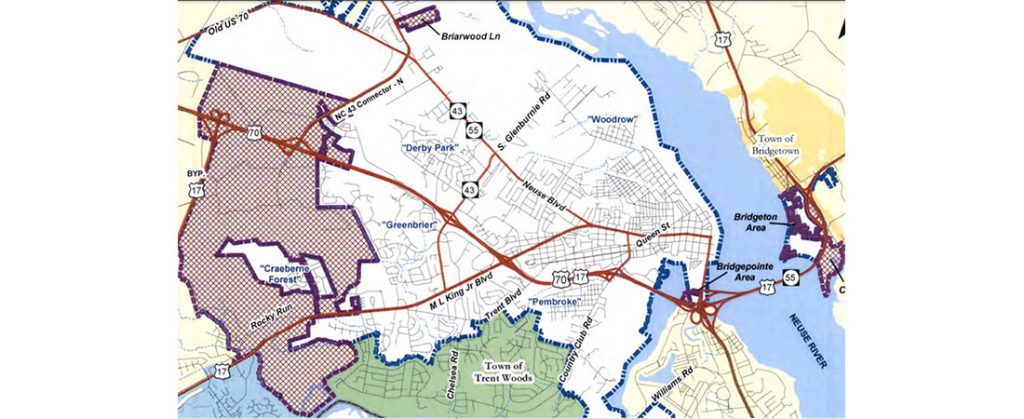 Extraterritorial Jurisdiction is on the agenda for the third time in the past 5 1/2 weeks. It will be discussed during the upcoming New Bern BOA meeting on February 22, 2022.
What does this mean? Extraterritorial Jurisdiction (EJT) is an area outside New Bern city limits subject to city land use and zoning regulations. Read the legal summary "Extraterritorial Jurisdiction for Planning and Development Regulation" by David W. Owens of the UNC School of Government.
As noted on page 9 of the agenda packet, there will be a Discussion of Extraterritorial Jurisdiction. By motion of the Board, this item was tabled from the January 25, 2022, meeting. City Attorney M. Scott Davis will lead the discussion. Maps have been provided of the existing ETJ areas and a 3-mile radius outside of the municipal limits to depict opportunities for additional ETJ areas.
There's no call for a public meeting.
Actions needed by the Board: Discussion and potential direction for moving forward.
According to NC General Statute § 160D-202, Municipal extraterritorial jurisdiction, "Any city may exercise the powers granted to cities under this Chapter within a defined area… a city of 25,000 or more population may exercise these powers over an area extending not more than three miles beyond its limits…Any municipality proposing to exercise extraterritorial jurisdiction under this Chapter shall notify the owners of all parcels of land proposed for addition to the area of extraterritorial jurisdiction, as shown on the county tax records…The notice shall be mailed at least 30 days prior to the date of the hearing." Read the NC General Statute § 160D-202 in its entirety to understand what this means for you.
Three-mile radius around municipal limits: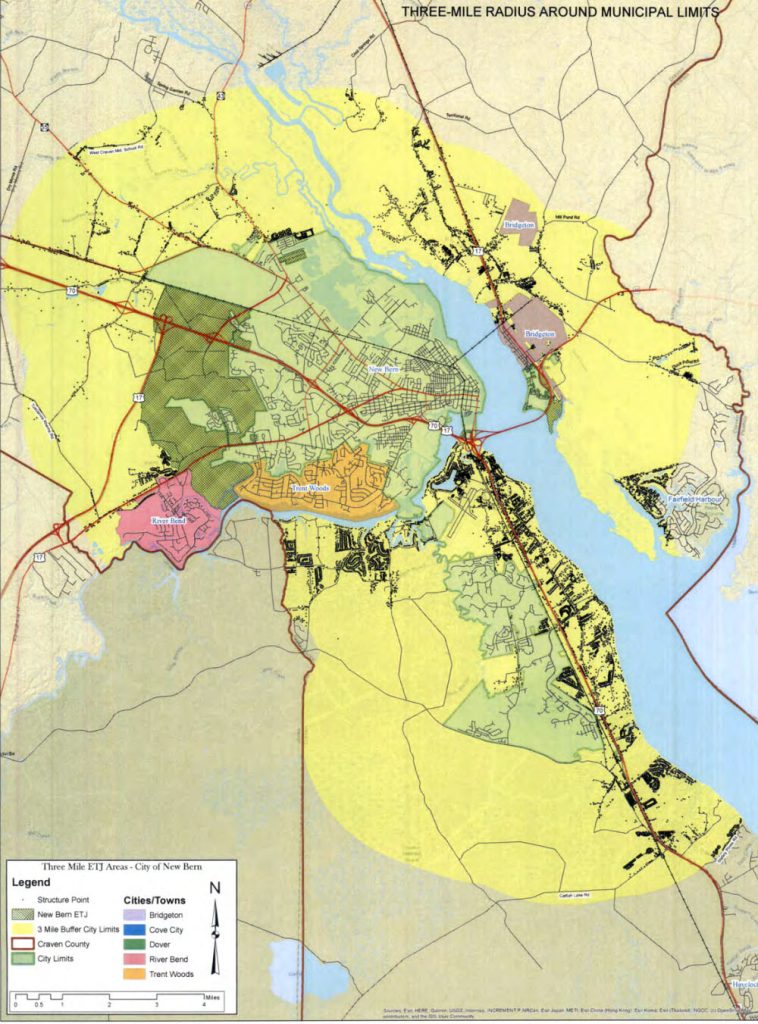 Watch the presentation and discussion of the BOA on January 11, 2022, here:
Questions or comments? Send an email.
By Wendy Card, Editor-in-Chief, New Bern Now