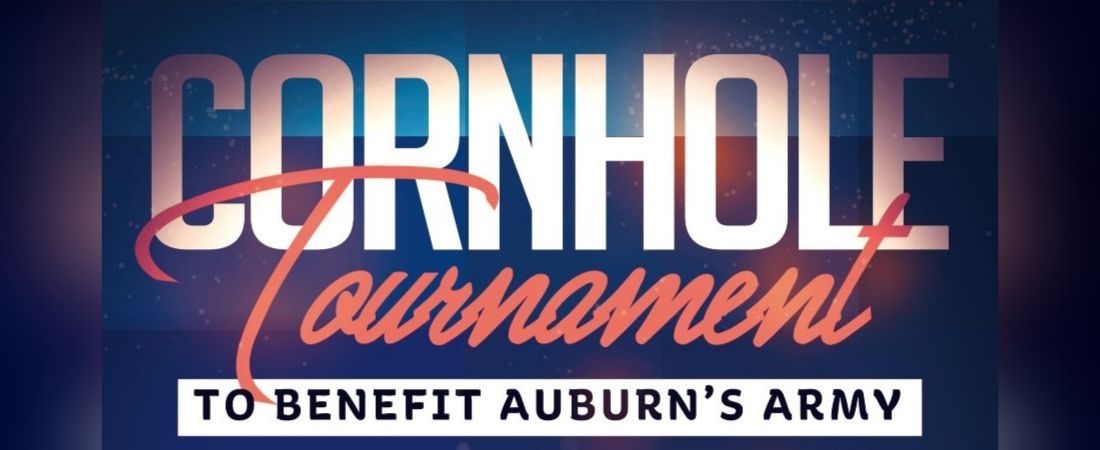 Local teenager, Auburn Banks (15), was diagnosed in late 2021 with an inoperable Diffuse Intrinsic Pontine Gliomas (DIPG) Brain Stem Tumor. She has been currently undergoing weekly rounds of radiation to shrink the tumor by traveling to Raleigh Monday – Friday since December 29th.
After the initial announcement of Auburn's diagnosis, many local businesses have stepped up to help including Paula's Pizza, Sara's Big Apple, and now Tap That Craft Beer and Wine Bar. Owners Jonathan and Amy Davis planned a Cornhole Tournament for mid-January where 100% of proceeds go back to the Banks family, but for two weeks in a row, inclement weather forced them to make the decision to delay the fundraiser.
With a new date of February 5th and new location in case of more bad weather, Tap That owners are excited to announce an indoor area for not only competitors, but anyone that wants to watch or hang out with other members of #AuburnsArmy and the community. "We were gut punched when we kept seeing the snowflake on our weather apps, so we made the decision to move it from the bar to a softball practice building that was graciously donated for the day by Paul McDonald at Toyota of New Bern. February 5th is rain or shine at 221 Kale Road in New Bern – come on out and support our girl!"
Saturday's event will consist of not only cornhole with the big "prize tags" of $500 and $250 – but a BBQ Chicken meal for only $10. Prize money was donated by Jonathan and Amy and every cent of the day will head back to Auburn to cover medical, travel, and any other expenses the family incurs.
Auburn's faith in her recovery is still sky high as letters roll in from across the country as the community continues to highlight her bravery and resilience in their own fundraising efforts. She has less than two weeks left of treatments with her last day of radiation is scheduled for February 11th. Her parents and medical team are currently exploring available clinical trials and scheduling consultations with pediatric neuro-oncologists across the country who specialize in caring for children with brain tumors.
If you can't make the tournament, it is encouraged to visit AuburnsArmy.com or join the Facebook Group to stay connected during her battle.
Letters, cards, notes and more can be sent to:
Auburn's Army
PO BOX 772
Bridgeton, NC 28519
Submitted by Taylor Shannon