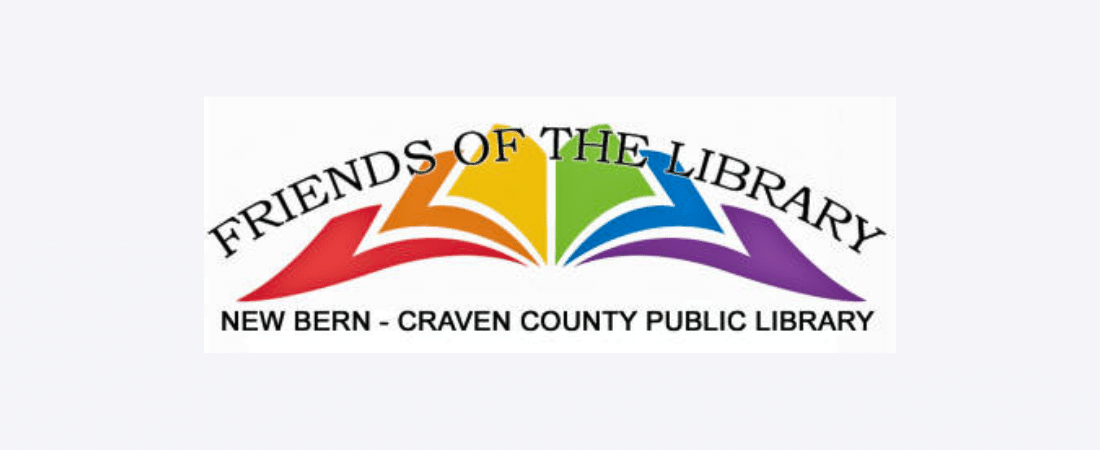 The Friends of the New Bern-Craven County Public Library are holding a Big Book Sale. This is the group's major fundraiser. Money raised helps support programs and special purchases for the New Bern-Craven County Public Library as well as for various community reading and literacy projects.
This event will be held at St. Paul Catholic Church's Family Life Center, 3005 Country Club Road in New Bern. The Family Life Center is located behind the church. The Friends are setting up the sale Monday, April 18 thru Wednesday, April 20. There is a preview sale to members (and those who wish to join) on Thursday, April 21, 4:00 p.m. to 7:00 p.m. Sale to the public will be held on Friday, April 22, 9:00 a.m. to 5:00 p.m.; Saturday, April 23, 9:00 a.m. to 5:00 p.m.; and Sunday, Arpil 24, 12:00 p.m. to 3:00 p.m.
On Sunday, the public will have the opportunity to purchase a grocery bag full of books for only $5. Beginning at 3:00 p.m., nonprofit, faith-based organizations and Little Free Library Stewards will be able to take as many books as they can use — FREE.
Those attending are encouraged to wear a mask and socially distance themselves from other patrons.
About The Friends of the New Bern-Craven County Library (FOTL)
FOTL is a 501 (c) 3 nonprofit founded in 1968. Its purpose is to maintain an association of persons interested in libraries; to focus public attention on the library; to stimulate the use of the library's resources and services; to receive and encourage gifts, endowments and bequests for the library; to support and cooperate with the library in developing library services and facilities to meet the needs of the community; to help develop and support a community of readers; to collaborate with other community organizations with related missions; and to lend legislative support where needed.
By Judy Hills, VP, Friends of the Library