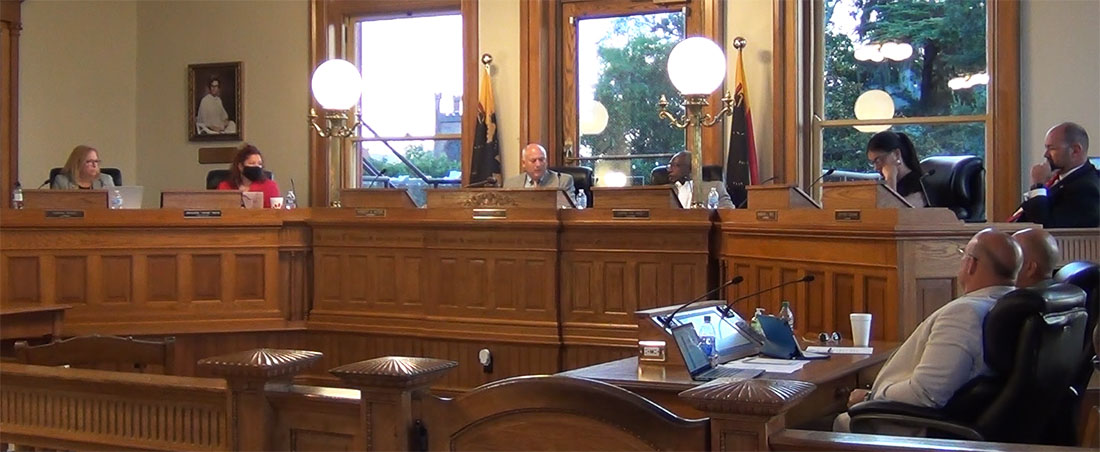 The Tuesday, January 25th meeting will be held at 6 p.m. in the Courtroom at City Hall located at 300 Pollock St. You can also watch live on the City of New Bern's Facebook page or watch later on City 3 TV.
Agenda:
Meeting opened by Mayor Dana E. Outlaw. Prayer Coordinated by Mayor Outlaw. Pledge of Allegiance.
Roll Call.
Consent Agenda:
Consider Adopting a Resolution to Close Specific Streets for the Black History Parade.
Approve Minutes.
*******
Administer Oath of Office to Director of Finance, Kim Ostrom.
Presentation of Annual Comprehensive Financial Report and Audit for Fiscal Year Ending June 30, 2021.
Conduct a Public Hearing and Consider Adopting an Ordinance to Establish Electric Rate Schedules for Electric Vehicle Charging Stations.
Consider Adopting a Resolution Authorizing City Manager to Execute a Letter Requesting Increased Funding from the NC Division of Water Infrastructure Clean Water State Revolving Fund ("CWSRF") for the Duffyfield Stormwater Enhancement Project.
Discussion of Extraterritorial Jurisdiction.
Appointment(s).
Attorney' s Report.
City Manager's Report.
New Business.
Closed Session.
Adjourn.
The agenda, packet, and minutes are published on the City of New Bern's website here.
Individuals with disabilities requiring special assistance should call 639-7501 no later than 3 p.m. the date of the meeting.
Agenda provided by Brenda Blanco, City Clerk
Let us know if you have any comments or questions by sending an email.
Wendy Card, Editor-in-Chief