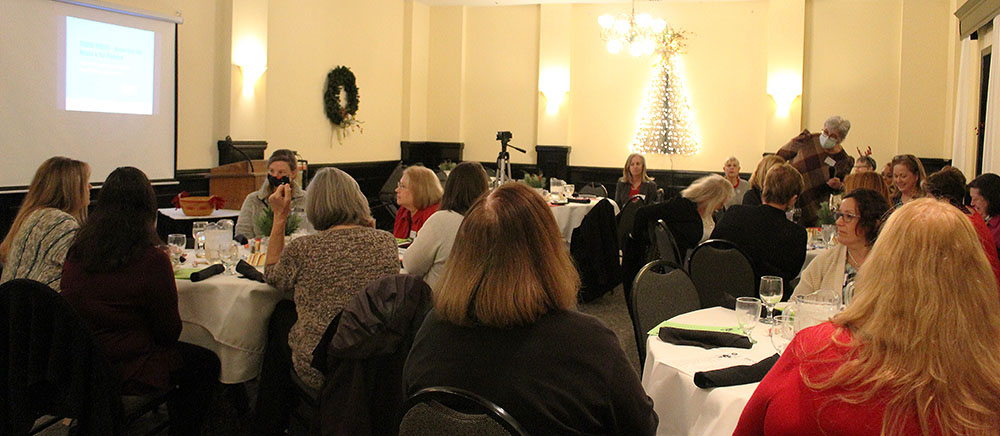 As Coastal Women's Forum continues Charting a New Course, we'll start the new year by getting to know our sister travelers!
Coastal Women's Forum will celebrate 2022 with Getting to Know You networking programs in January. We have welcomed several new members this program year and many of our members have embarked on new paths since they joined the Forum. The January daytime and evening meetings will feature different networking activities and provide the opportunity to get to know our Coastal Women's Forum sisters a little better. 
Please plan to join in these fun celebrations. The meetings will also be great opportunities to welcome guests and introduce them to our wonderful Coastal Women's Forum sisters! We look forward to seeing you in January for the beginning of a great 2022!
Networking begins at 11:30am at the New Bern Golf and Country Club, 4301 Country Club Rd, Trent Woods. The buffet dinner is served at 12:00pm to be followed by fun! We look forward to seeing you!
Registration is required. Registration deadline is Tuesday, January 18 by 11:00 a.m.
Meal Cancellation Policy:
If you made a reservation and cannot attend, please CANCEL your reservation (cwfdinner@gmail.com) no later than noon on the Sunday before the evening meeting and (cwflunch@gmail.com) no later than noon on the Monday before the lunch meeting or you will be responsible to cover the cost of your meal.
COVID Precautions: We encourage all attendees to wear masks. Seating will be six to a table.
To register, click here on link:  CoastalWomensForum.com.
Submitted by Debby Lutz, Daytime Meeting Coordinator