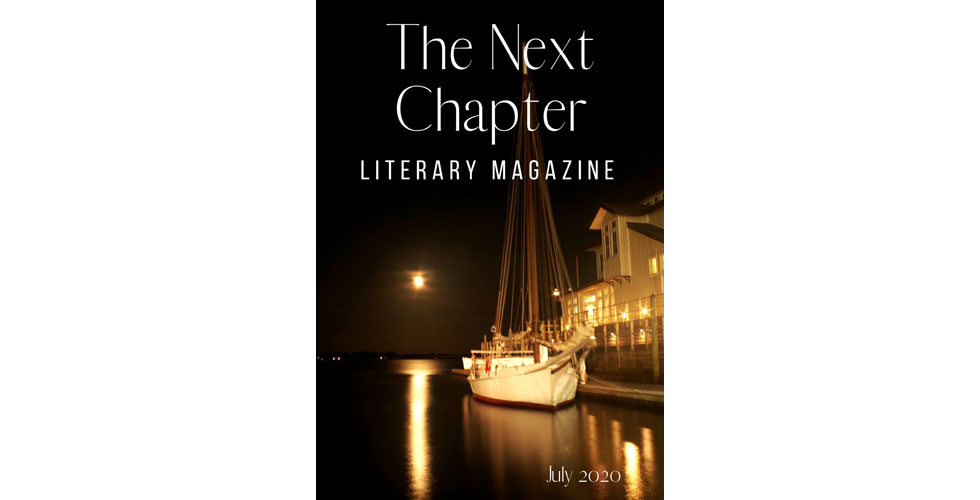 New Bern's own Next Chapter Books & Art has released the inaugural issue of its literary magazine, The Next Chapter Literary Magazine. The magazine contains works of poetry, short stories, and art from local artists and writers.
Michelle Garren Flye, the owner of Next Chapter Books & Art, says she had planned to start a literary magazine eventually, but while the store was closed for Covid-19 she decided to go ahead with the plans a little earlier. "It seemed like the right time. I wanted to preserve something of this time because I feel like it's an important part of our history. Plus, as a writer, I was writing about it constantly. So I sent out word that I wanted to do a literary magazine with a theme of Arts in Quarantine. And I got some pretty great stuff."
Submissions were received from all over Eastern North Carolina, Flye says. She estimates she accepted less than fifty percent of them, mostly based on how they fit with the theme and each other. "It really came down to how I as the editor felt they fit together, not so much what was good and what wasn't because I enjoyed reading everything. Rejecting any of it was very difficult."
Flye took over Next Chapter Books & Art in January from previous owner Mary Jo Buckl. Though being closed for a month wasn't exactly ideal, she says she has no intention of letting the bookstore go under. "I have people come in and ask if we're okay, and my answer is always the same. We'll be fine. I'm in this for the long haul, and maybe the literary magazine is a way to signal that."
The Next Chapter Literary Magazine can be purchased at Next Chapter Books & Art for $10. The magazine includes work by local talents Arden Lindsey (cover), Michelle Garren Flye, Jo Ann Hoffman, Blaine Staat, Kathryn Taylor, Tracie Barton-Barrett, Sarah Taylor, Diane de Echeandia, Carol Lunney-Hampson, Sarah Maury Swan, Jeanne Julian, Carol Emmons Hartsoe, Lisa M. Pursley, Leslie Tall Manning, Heidi Skinner, and Sam Love.
By Contributing Author, Michelle Garren Flye