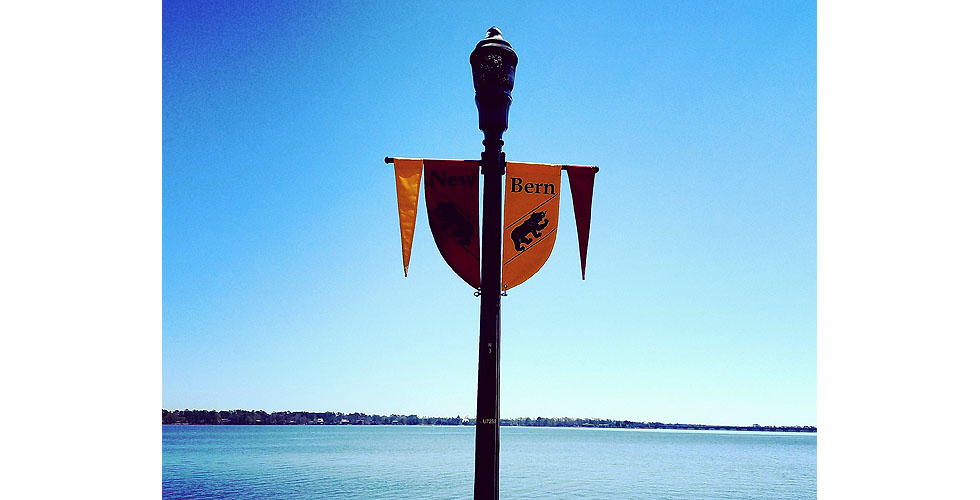 After a two-week hiatus, our inbox was full of positive change and good news happening around town!
Highlights include: Craven PIE's Stuff the Bus Event, Craven Smart Start's Winner of WITN's Eastern NC Cares, Backpack Blessing Donation, and CarolinaEast Foundation presents Nursing Scholarships through the Joseph Hageman Memorial Nursing Scholarship Fund.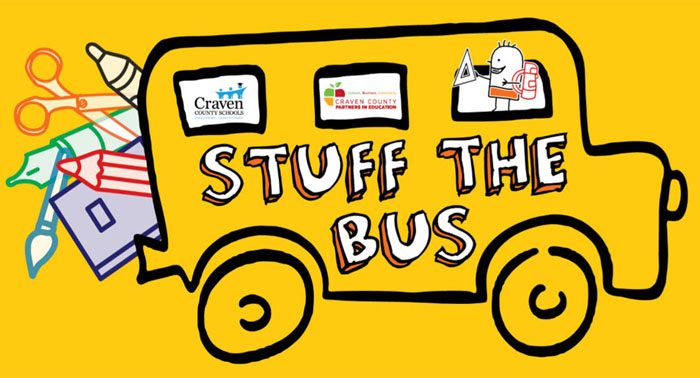 Craven County Partners In Education Announces Stuff the Bus Event – Title Sponsor B/S/H/ Home Appliances
B/S/H/ Home Appliances Vice President Andy MacLaren announced, "BSH recognizes that not all students will have the supplies they need on the first day of school; some parents simply can't afford to purchase the items needed."
PIE president Mike McCoy explained, "To assist those students, PIE will have a yellow school bus set up in front of Staples in New Bern. Staples is…our new partner…shoppers can donate school supplies for students who have been identified as in-need by their school counselors and principals. The supplies collected will be disbursed once school starts by the school principals."
If you are not comfortable purchasing supplies and dropping them off, we are making it easy to support our students:
– Donate thru Go-Fund-Me.
– Donate thru the PIE website.
– Purchase items thru the PIE Stuff the Bus Target Registry (to ensure that items arrive before the event, please order by August 7th). Items will be delivered to the event for you!
Or you can drop off your supplies at an Advanced Drop Off Location thru August 14:
– Craven County Schools at 3600 Trent Rd.
– Christ Church at 320 Pollock St.
– Edward Jones – Dan Roberts at 301 South Front St., Bldg. 1, Ste A
– Rankin & Fiume Orthodontics at 608 McCarthy Blvd.
– Staples at 3230 Dr. M.L. King, Jr., Blvd.
– Target at 3410 Dr. M.L. King, Jr., Blvd.
– Toyota of New Bern at 5010 US Hwy 70 East
Mr. McCoy noted, "On average, parents spend $200 in school supplies, and teachers spend $1,000 of their own money on supplies for their classroom.  We all know that teachers and school administrators can get the most out of any money donated!  Please give what you are able to join us in making a difference!"
The Craven County Sheriff's office is joining us on August 15, for their third annual "Stuff the Cruiser". A cruiser will be parked next to a bus, to accept donations. Please bring school supplies to stuff into cruisers and say hello to Craven County Sheriff's deputies while helping our students start the school year on the road to success.
Last year, through the generosity of our community, Partners In Education received $38,000 in donations and was able to assist students in all 25 schools. Based on this success, Partners In Education is recruiting the help of all our community partners so that we are able to reach even more students this year.
Mr. McCoy announced that 43 organizations have partnered with PIE as Major Sponsors, demonstrating a strong sense of community and support of our public schools
If you know a student in need of school supplies, contact the principal at your student's school. All items collected are distributed through the school counselors and principals.
Links to these websites, along with a school supply list, can be found at cravenpartners.com/.
For more details about this event, contact Darlene Brown at 514-6321.
By Darlene Brown, Executive Director, Craven Partners In Education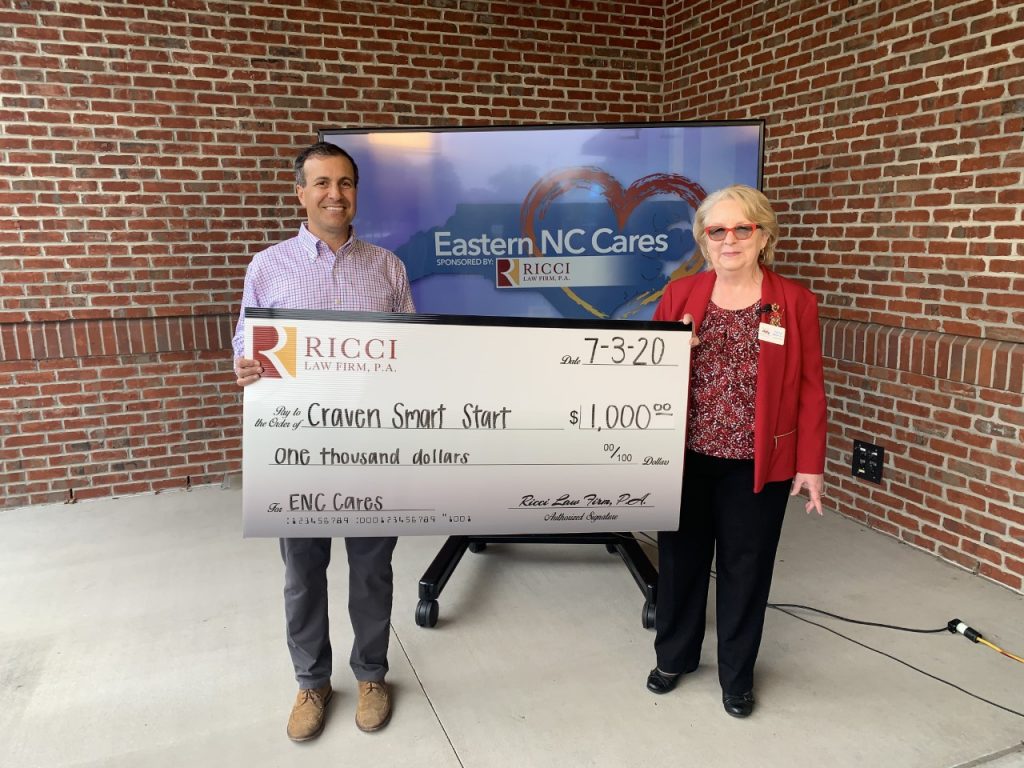 Craven Smart Start's Winner of WITN's Eastern NC Cares
The Ricci Law Firm recognizes local non-profit organizations that are making a difference in their communities through a special initiative called Eastern NC Cares in collaboration with WITN.  On July 3rd, WITN and Brian Ricci announced the selection of Craven Smart Start as the July winner of Eastern NC Cares at the television station and presented Pat Morrow, Craven Smart Start Executive Director, with a check for $1,000.
Craven Smart Start serves children from birth to five years of age. Their mission is to build brighter futures for young children by laying a strong foundation for lifetime learning and by preparing them for school success. Young children often enter kindergarten unprepared to learn. Craven Smart Start initiates and funds programs that address kindergarten readiness and collaborates with other community organizations that support the development of young children and their families in Craven County. To learn more about Craven Smart Start, visit their website at cravensmartstart.org
By Pinkie Moore, Community Outreach Coordinator, Craven Smart Start Inc.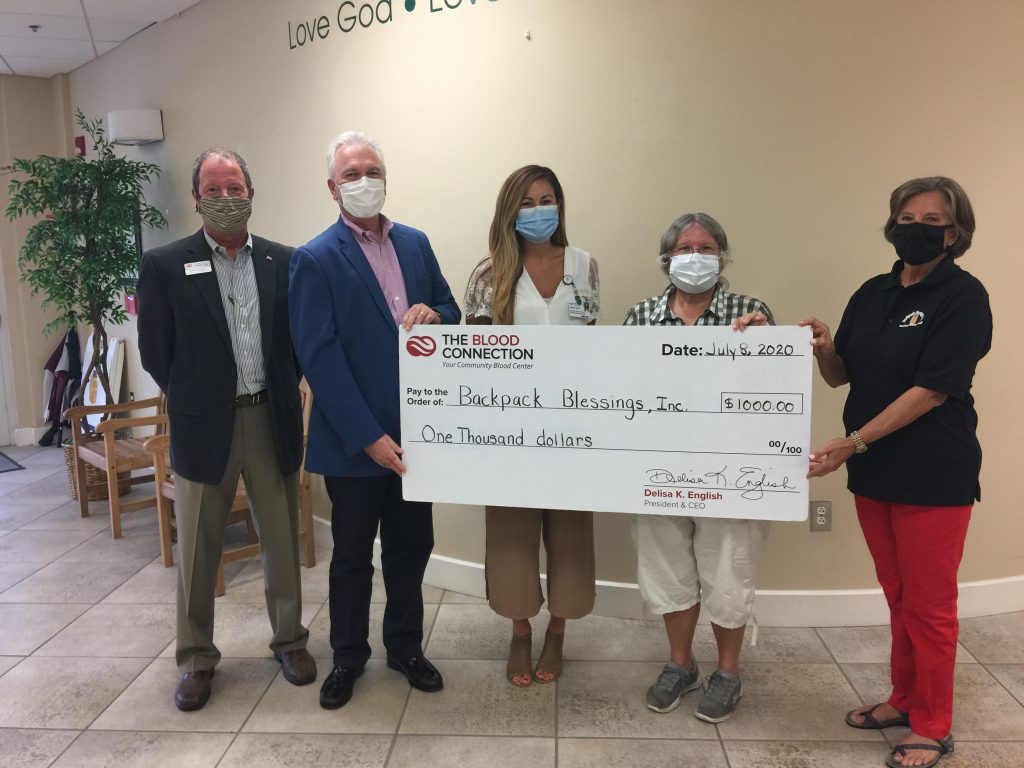 Backpack Blessing Donation
CarolinaEast Health System partnered with Garber Church to host a blood drive with The Blood Connection (TBC) recently. For every blood donor, TBC donated $10 to Backpack Blessings, Inc., who were honored to receive a check for $1,000 total! Their Co-Director Ruth Powers commented, "Blessings upon blessings!!! Thank you to The Blood Connection for giving $1000.00 to Backpack Blessings (that's $10.00 for each blood donor who gave blood at their recent blood drive!). So thankful they help save lives with much needed blood for CarolinaEast, and are helping greatly with much needed food for our community! Thank You!!"
$1000.00 to this program will pay for 363 weekend food bags for kids who don't have enough food to eat on the weekends. That's enough to feed 9 kids every weekend (40 weekends) for a whole year!
And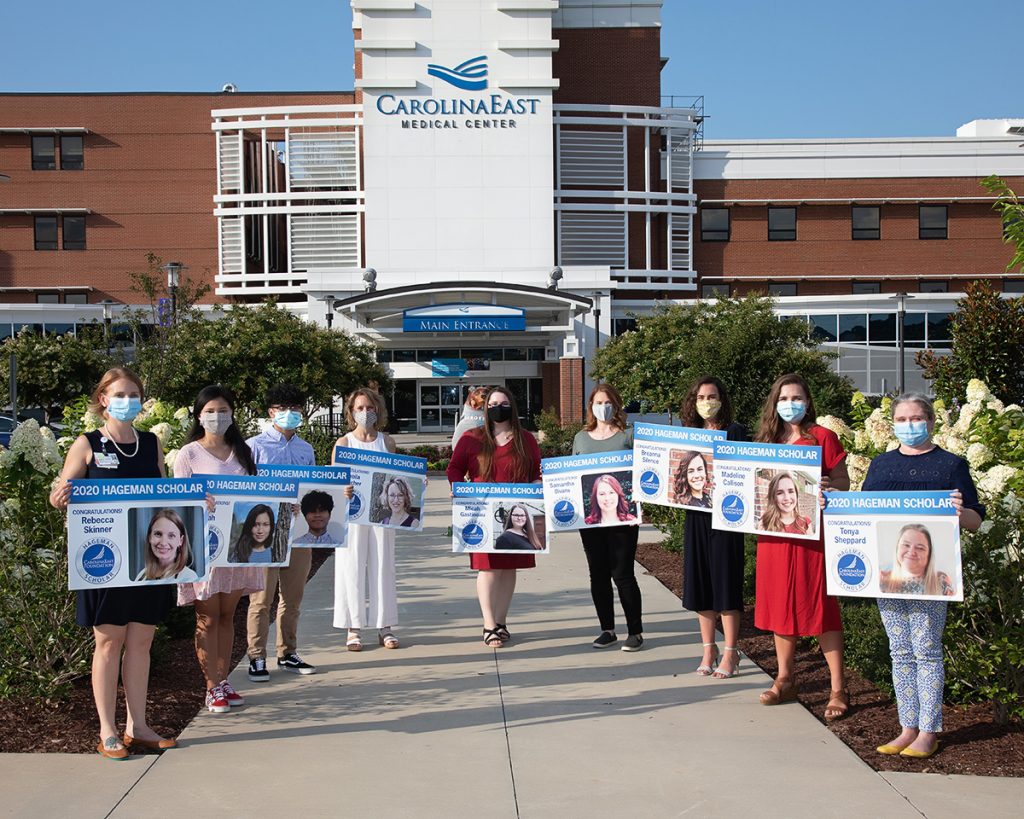 CarolinaEast Foundation presents Nursing Scholarships through the Joseph Hageman Memorial Nursing Scholarship Fund
The CarolinaEast Foundation presented 12 nursing students with scholarships totaling $44,000, made possible through the Joseph Hageman Memorial Nursing Scholarship Fund.
The recipients are pursuing various levels of degrees in Nursing. They are joining a group of 89 Hageman Scholars, that have collectively been awarded $297,000 in scholarships over the years. The Joseph Hageman Memorial Scholarship is in honor of a man whose career at CarolinaEast demonstrated that there are no limits to the influence a Nurse can have on his patients and his community.
For more about these scholars: hwww.carolinaeasthealth.com/foundation/campaigns/2020-hageman-scholars.
By Brandy Popp, Manager, Public Relations and Outreach, CarolinaEast Health System