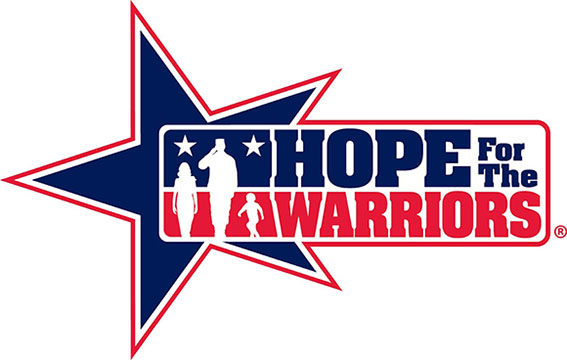 Jacksonville, N.C. – Hope For The Warriors' strong financial health and commitment to accountability and transparency have earned the national military nonprofit a four-star rating from Charity Navigator, America's largest independent charity evaluator. This is the ninth consecutive year that Hope For The Warriors has earned this top distinction.
With more than 1.5 million charities in America, Charity Navigator aims to accentuate the work of efficient and transparent organizations. According to Charity Navigator, only three percent of rated charities have attained at least nine consecutive four-star ratings.
Since 2002, Charity Navigator has evaluated the fiscal responsibility and accountability of nonprofits, only awarding the most fiscally responsible organizations a four-star rating.
"Not only do we pride ourselves in delivering the best care to those we serve but also to the donors that support our mission," said Hope For The Warriors CEO Robin Kelleher. "A four-star rating only happens with a collective effort of exceptional service and fiduciary responsibility. We at Hope For The Warriors believe that every dollar donated makes an impact and therefore treat each donation with the utmost care so that we can continue to provide hope for veterans, service members and military families."
Celebrating 13 years of service, Hope For The Warriors assists veterans, service members and military families with a variety of programming including clinical health and wellness, sports and recreation and transition services.
For more information on Hope For The Warriors' Charity Navigator rating, visit charitynavigator.org.
For more information on Hope For The Warriors, visit hopeforthewarriors.org, Facebook or Twitter.
Submitted by: Erin McCloskey LLC