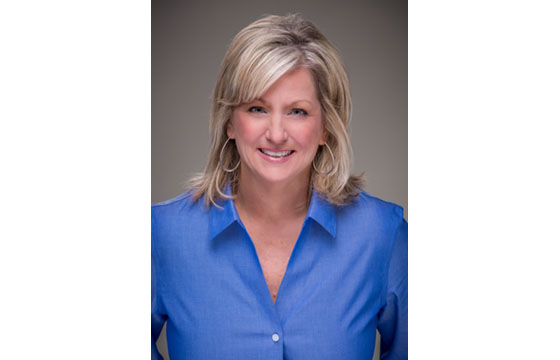 Outer Banks native Valerie Hocutt has built a thriving business by sharing her love and knowledge of the coastal lifestyle with her clients. Understanding that her personalized approach to real estate and commitment to ethical business practices were closely aligned with the values at Coldwell Banker Sea Coast Advantage, Hocutt recently transitioned from another local brokerage.
"The systems and tools for serving the client that they offer here are second to none," says Hocutt. "Three principles have guided me throughout my professional life:  caring, kindness and competency. Coldwell Banker is simply the best partner for me to continue refining my skills and ensuring my clients receive a highly thorough, hands-on level of support and service."
With a diverse knowledge of real estate and a background that includes working in print advertising, sales and marketing, Hocutt provides her clients with a well-rounded insight into their transactions. Having also worked as a mortgage loan officer, as well as an assistant to a top producing Realtor, she is well-versed in the nuances of financing a home and highly skilled in the art of creating effective marketing campaigns.
"A common thread for me has been that I simply enjoy people—connecting them with other people, building relationships and helping others, so real estate has been a perfect fit," adds Hocutt, who graduated from North Carolina State University with a degree in Communications.
"We could not be more thrilled to have Val on the team," said Tim Milam, president of Coldwell Banker Sea Coast Advantage. "She has superior marketing skills, a vast knowledge of customer service and a proactive, honest approach that make her an asset to every client she assists."
After spending 24 years in Greensboro, Hocutt moved to Wilmington two years ago. Motivated by a love for anything to do with the water, she enjoys going boating and spending time on the beach with her fiancée Bobby, their three grown children and Maltese dog, Cooper. Cooking, interior design and helping her clients find the perfect home and lifestyle to fit their needs are some of her favorite other pastimes.
Val Hocutt views every new relationship as an opportunity to help someone or build a lasting friendship. Connect with her at 336-404-9652, or via email.
About Coldwell Banker Sea Coast Advantage
Coldwell Banker Sea Coast Advantage is the largest and best-selling real estate company in New Hanover, Brunswick, Pender, Onslow and Carteret counties, with a 2018 closed sales volume in excess of $1.7 billion and more than 7,100 closed sales transactions. Sea Coast Advantage was founded in Wilmington, NC in 1988 and joined Coldwell Banker in 1993. Sea Coast Advantage is staffed by more than 640 real estate agents across 21 offices in Southeast North Carolina, in top areas such as Wilmington, Leland, Jacksonville, Carolina Beach, Topsail Island, Hampstead, Southport, Sneads Ferry, Havelock, South Brunswick, Oak Island, Holden Beach, and Calabash.
Coldwell Banker Sea Coast Advantage also has an ownership interest in 22 additional offices –  Coldwell Banker Advantage in Raleigh, Fayetteville and Southern Pines, Coldwell Banker Willis-Smith in New Bern, and Coldwell Banker Chicora Advantage offices in Myrtle Beach, SC. Together, this network encompasses 43 offices and more than 1,300 agents, who successfully assisted their clients with over $3.7 billion in sales and nearly 16,300 transactions in 2018.
Coldwell Banker Sea Coast Advantage has ranked #1 in Southeast North Carolina for 19 years in a row, which is unprecedented in the area. In 2018, The Coldwell Banker Sea Coast Advantage family of companies was the #2 ranked franchise for all of Coldwell Banker, a network consisting of 92,000 agents worldwide.
Submitted by: Kathy Alexander, Marketing Director, Coldwell Banker Sea Coast Advantage