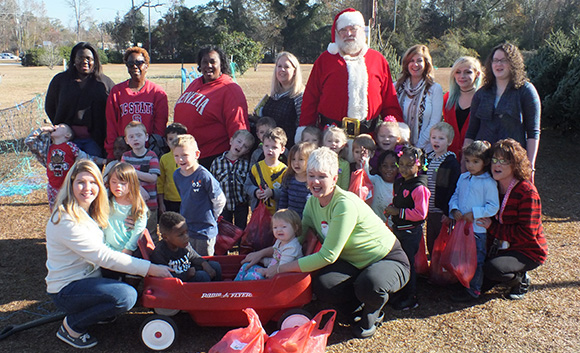 The annual Christmas Tree Sales by the New Bern Civitan Club will begin on Friday, November 29th at its location on US 17, 3931 Dr. Martin Luther King Blvd., on the corner of River Road and Rte. 17 (across from Paula's Restaurant)  Sale hours will be Sunday through Friday, 11 a.m. to 7 p.m. and Saturday 9 a.m. to 7 p.m.
These freshly cut Fraser Firs are from Sparta, NC and range in height from 6' to 11' (limited number of tall trees).  Newly made wreaths from these trees made by local artisans are also for sale.  HUBS peanuts will be sold from the lot.  They come in salted, unsalted and chocolate varieties.  The peanuts are also available at the Farmers Market on Saturdays.
Profits from these sales are spent on local charities including Special Olympics, RCS, MERCI Clinic, Coastal Women's Shelter, Local High School Scholarships, Promise Place, local hurricane relief and much more.  If you have any questions, please call 252 288-5502.  The Club thanks the public for its continued support.
Submitted by: Maureen Comer, New Bern Civitan Club