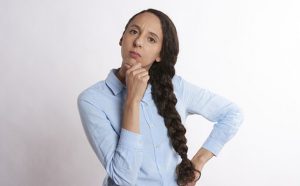 The magic of "Please" and "Thank You!" is historically powerful and universal for cordially requesting something and then showing your gratitude for what has come your way. As children, for most of us, it was drilled into our noggins that there was absolutely no excuse for not utilizing these mannerly words even when asking your sibling to pass the salt. And now, there is a third word that should be added to the magic stew: No.
"No" has the power to control your time, energy, and finances. It can make you sleep better, be more decisive, and even more joyful just by using it to direct your life.
In some cultures, saying "NO" is rude when a request is made, but here in the USA, "NO" is a gift to you and the person making the request. If someone makes you an offer and you'd like to refuse, but you feel that they will be upset with you if you do, and you choose to avoid making any response, that is worse than saying "No, thank you!" (OH, look! A magic word combination!)
By letting them know you are not interested they can move on to offer the opportunity to someone else and you can stop worrying about how this whatever will not fit into your life. PHEW! Suddenly, you have taken charge of your destiny.
"No" is useful when looking at opportunities that will infringe on your precious time.  You can also use "No" when people ask for donations to their favorite charity, offer you weird things to eat or drink (not everyone thinks kale smoothies are wonderful), invite you to meet their cousin because the two of you are both single, or when your beloved asks if you want to see the last Rambo movie.
Think about it; November starts with "No" and we are rolling into that time of year when we will encounter our loved ones in very intense emotional situations known as holiday gatherings so it is a good idea to start testing out your new response before the big events.
You can say "No" to a puppy, the full set of formal china that mom wants to give you, getting a roommate, or binge-watching Dr. Who. You have the power with just two letters.
Yes, sometimes there will be fall out. Occasionally people may be miffed but they will get over it and you will be known as a decisive person who has the guts to speak their mind…politely.
By Contributing Author, Jane Maulucci, The Reactive Voice