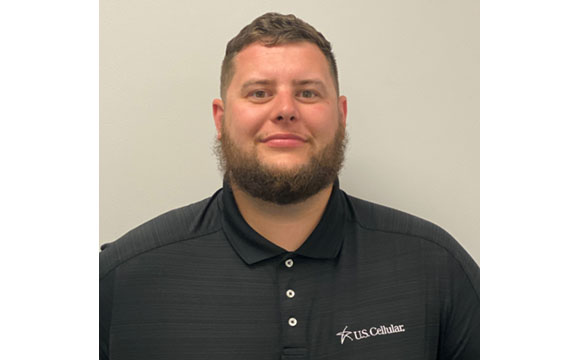 New Bern, N.C. – U.S. Cellular has named Chase Weikel sales manager at the New Bern store at 3125 Martin Luther King Blvd. In this role, Weikel is responsible for leading his team of wireless technology experts to help customers select the devices, plans and consumer electronics to best meet their needs. Weikel has six years of wireless experience.
"At U.S. Cellular we work hard to ensure our associates are equipped with the knowledge needed to help customers make informed decisions about their wireless service," said Jeremy Taylor, director of sales for U.S. Cellular in eastern North Carolina. "I am excited for Chase to lead our New Bern store, and I'm confident that him leadership skills will guide our team to help customers in the area with their technology needs."
Weikel most recently served as a retail wireless consultant for the company's Morehead City location. He holds a Bachelor of Science in Business Administration from University of Mount Olive in Mount Olive, N.C. Weikel lives in Havelock with his wife.
About U.S. Cellular
U.S. Cellular is the fifth-largest full-service wireless carrier in the United States, providing national network coverage and industry-leading innovations designed to elevate the customer experience. The Chicago-based carrier is building a stronger network with the latest 5G technology and offers a wide range of communication services that enhance consumers' lives, increase the competitiveness of local businesses and improve the efficiency of government operations. To learn more about U.S. Cellular, visit one of its retail stores or www.uscellular.com. To get the latest news, promos and videos, connect with U.S. Cellular on Facebook.com/uscellular, Twitter.com/uscellular and YouTube.com/uscellularcorp.
Submitted by: Melissa McIntyre, Public Relations Counsel, U. S. Cellular