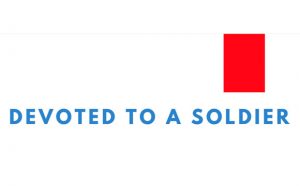 Community, Resources, Support, Music, and Food
November 11th at the VFW Post 2514, 3850 S Butler Rd. in New Bern.
Day 1: 2:00 p.m. – 9:00 p.m. Host by Gary Dean and Dick Liberty
Music Lineup: Polly Giles (Star Spangled Banner), Jessy Esterline, The Trees of Life, Headliner: Thomas Gabriel (Johnny Cash's oldest Grandson)
Resources: Complementary Bodywork & training by DoD Warrior Games therapist, holistic resources, vendors, family style potluck (bring your favorite dish to share with the community)
November 12th:
*1:1 LIVE coverage & opportunities to be  interviewed by Veteran Podcaster Dick Liberty Day 2: 5:00 pm – 8:00 pm
*Resource panel focusing on the use of the arts during transition, moderated by Dick Liberty Show.  Special panelist: Thomas Gabriel
*1:1 interview for Devoted to a Soldier documentary: Giving veterans the voice to lead other veterans.
Devoted to a Soldier is a documentary film project being produced and distributed by Portsmouth Public Media – PPmtv. Devoted to a Soldier–Join Our Table Movement is a not-for-profit documentary currently sponsored with producer-raised funds for PPmtv 501c3.
The producer of Devoted to a Soldier, Dani Rocco, watched her Marine son come back from active duty and fall into all the cracks. As a relationship coach for years, Dani felt the need to move the wisdom and experience she gained in helping her son move through his reintegration into tools for family and loved ones of those suffering from own transitions. Rather than bringing another faceless, empty documentary to the Veteran community, Dani and her team have created a community and culture to bring value and content. Devoted to a Soldier is a multi-day documentary filming event that is spreading across the country. Dani and Team coordinate tools, Information, community resources, food and fun, with the nourishment of personal connections. These raw and unscripted interviews give our Veterans the voice to lead others through the transition from active duty to civilian. Devoted to a Soldier is a not-for-profit documentary Movement.
Reserve your tickets at devotedtoasoldier.com.
For more information, call Dani Rocco at 603-234-7435.
Reserve your tickets at devotedtoasoldier.com.
Submitted by: Dani Rocco, DEVOTED TO A SOLDIER