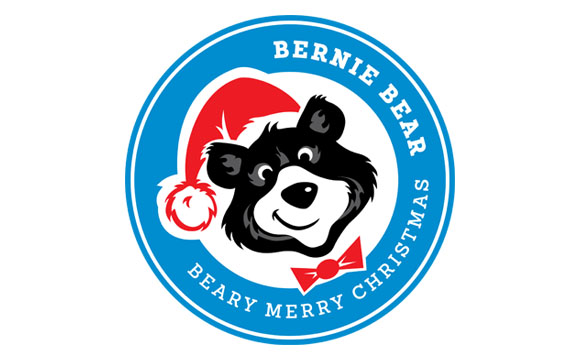 NEW BERN, NC – Beary Merry Christmas (BMC) will be having its kickoff event on November 29, 2019 from 4:45 p.m. until 9:00 p.m.in Downtown New Bern. The event, Light Up the Season consists of the Community Tree Lighting and Santa's Arrival to New Bern.
Beginning in Union Point, everyone is asked to gather around the Community Christmas Tree for the official lighting along with remarks from our city leaders and organizers, including a Christmas carol sing-along with Nashville Recording Artist Bryan Mayer.
Once the tree is lit, Santa will get into his sleigh to lead the parade from the park to Bear Plaza on Middle Street for his big arrival and the start of free sledding sponsored by Bojangles' and Riverside Automotive Group. Santa will then meet with families in line to take a photo sponsored by Tommy Kellis & The Carolina Law Group.
Taylor Shannon, Beary Merry Co-Chair says, "We have been so lucky to have such great partnerships with Riverside, Bojangles' and our media outlets so we can continue to grow this event each year with new things like the Lip Sync Battle and Pie a Celeb Food Drive. It really does bring the community together with the magic of Christmas."
While Santa is taking pictures and reindeer games start in the street, across from Bear Plaza at the O' Marks Building there will be entertainment and crafts including decorating cookies, ornament-making and a face painter. At 5:30 p.m., Middle Street will turn into a real Winter Wonderland with sledding and snow will begin falling in Bear Plaza immediately following Santa's Arrival.
Throughout the entire night beginning at 4:00 p.m. in both Union Point and on Middle Street, food vendors will provide options for those looking for a quick bite to eat during the evening of fun, along with downtown stores and restaurants staying open late and offering special deals and incentives for the start of holiday shopping.
Participants will need to sign a waiver in order to sled. Waivers will be available the night of the event.
Submitted by: Amanda Banks, Chief Elf, Berry Merry Christmas