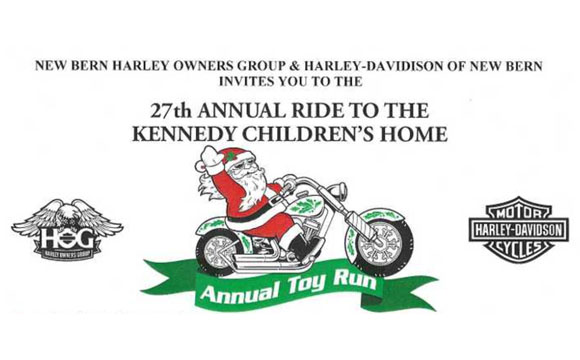 New Bern Harley Owners Group and Harley-Davidson of New Bern in conjunction with Temple Church is having the 27th Annual Toy Ride to benefit the Kennedy Home on Saturday, November 30th.
Registration opens at 10:00 a.m. at Harley-Davidson of New Bern at 1613 US-70 East. Riders donation is $15; passengers $10. A commemorative poker chip will be given to the first 700 registrants. Lunch will be provided at the Kennedy Home.
This ride will be escorted by police agencies across 3 counties covering 50 miles. All motorcycles, including 3 wheelers, are welcome.
Submitted by: Jeff Hallquist