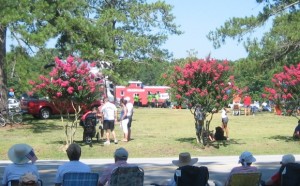 The Annual River Bend Community Day will be on October 26, 2019.
Many, many yard/garage sales, Red Caboose Library Book Sale and The River Bend Garden Club Bake Sale (outside of the library).
Lists of sales and maps of the town will be given out to "buyers/visitors" to the town at PierPoint development.
It will be a big sale day and a lot of fun!
Any questions or concerns, please call me at 636-2038 or send me an email.
Submitted by: Elizabeth Brinson