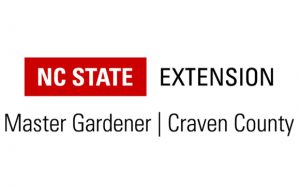 Saturday, October 19, 10:30 a.m. to 11:30 p.m.
Listen, Learn, and Questions
OFFSITE: NATIVE PLANTS TOUR at LATHAM-WHITEHURST PARK" – Presented by Dr Tom Glasgow
Sponsored by the Craven County Cooperative Extension and Facilitated by Craven County Extension Master Gardener Volunteers.
These programs are free and open to everyone! Great family education!
Call 252-633-1477 for more information.
Submitted by: Jim Davidson