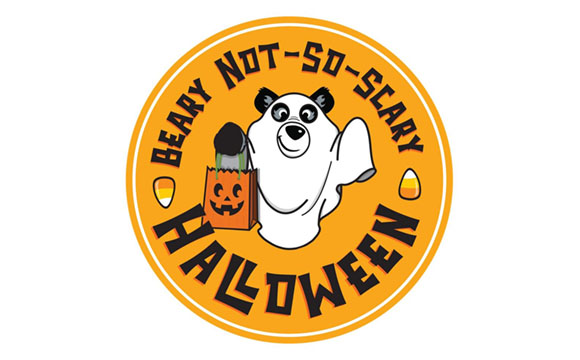 Candy, Movies, Photos, Witches, Oh My!
New Bern, NC – Trick or Treat in the Street is officially in its fifth year and now under the newly named "Beary Not-So-Scary Halloween", sponsored by The City of New Bern Parks & Recreation and Rankin & Fiume Orthodontics. The free annual event gives children and their families an opportunity to trick or treat at the downtown businesses in a safe and fun environment on October 26 from 4 p.m. until 6 p.m.
Participating businesses will have an assortment of candy ready for the children that come through their doors. Downtown Council Chair Danny Batten says, "We are expecting 2019 to be even bigger with at least 1,500 kids trick or treating. It's great to see it growing!"
For the first time since it's kickoff year, The City of New Bern will close Middle Street to ensure additional safety measures are being taken and to help in the flow of families making their way from store to store. There will also be a free photo booth in Bear Plaza for families to take pictures together and games in James Reed Lane. Lead event organizer Amanda Banks says, "We are so excited to add a few new things to this season. Our goal is to make our holiday events more fun and inclusive to all ages each year."
After pictures, children and their families can head over to Union Point for "Movies in the Park" featuring Hotel Transylvania 2 at 6:30 p.m. and Young Frankenstein at 8:15 p.m. The event is free, and attendees are encouraged to bring blankets or chairs.
You can also bring your bicycle downtown to go on the 2nd Annual Witches Ride. Witches begin their journey at 5:30 p.m. at the Eden Street Lot (near Tryon Palace) for about 30 minutes of spooky ride-along fun. Be sure to register on the Parks & Recreation website at NewBernNC.gov.
Event organizers suggest going to the Facebook event for a list of downtown merchants participating, additional events as well as staying alert to any inclement weather.
Trick or Treat in the Street and Beary-Not-So-Scary Halloween is brought to you by the Downtown Council in partnership with the New Bern Area Chamber of Commerce, The City of New Bern and the Parks and Recreation Department.
Submitted by: Amanda Banks, Event Chair