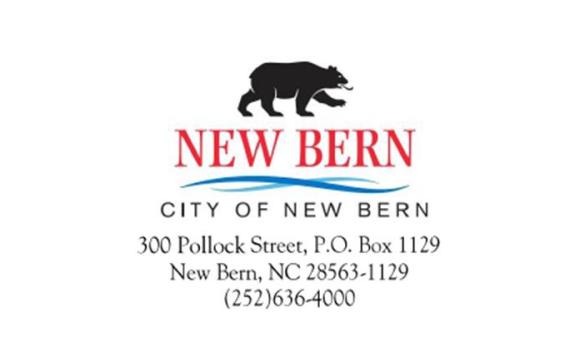 First responders invite the community to participate & give blood
New Bern Fire-Rescue and the New Bern Police Department are joining forces with the American Red Cross to encourage the community to donate life-saving blood at the Battle of the Badges on Wednesday, July 10th.  This friendly competition blood drive lasts from 12:00 p.m. – 6:00 p.m. at the Knights of Columbus building located at 1125 Pine Tree Drive. New Bern Police and New Bern Fire-Rescue will 'battle' it out to see who can recruit the most blood donations.
All donors will cast their vote for their favorite department – police or fire-rescue – and enjoy complimentary food and beverages courtesy of local restaurants and businesses. At the end of the competition, the donations will be tallied, and the winning team will receive a trophy and bragging rights. In the last two battles, the New Bern Police Department has won, sometimes by single digits. Overall, these battles have helped to engage nearly 300 donors across the community, which translates into nearly 900 lives saved by local blood donations.
Police Chief Toussaint E. Summers, Jr. and Fire-Rescue Chief Bobby Boyd are excited about the upcoming battle and are reaching out to the community to recruit blood donors.  "The real winners are the patients on the receiving end of donated blood," said Chief Boyd.  "That's who we're doing this for.  The competition is fun, but as first responders our jobs are to save lives and property and to keep the community safe.  We hope folks will come from far and wide to help support this life-saving mission."
"We know firsthand how important it is to have blood supply in an emergency," said Chief Summers.  "We see it almost every day when we respond to calls for service.  This is a way to help people.  By spending a few minutes in a comfortable chair, you can save up to three lives."
To make an appointment to give blood during the Battle of the Badges, download the Red Cross Blood Donor App on your smartphone, or visit RedCrossBlood.org and search by zip code for the New Bern Battle of the Badges.  Or, call 1-800-RED CROSS (1-800-733-2767) and use sponsor code: NewBern.  Or, contact our regional American Red Cross representative Kristin Willis at 252-341-1325.
Blood and platelet donors can save time at their next donation by using RapidPass® to complete their pre-donation reading and health history questionnaire online, on the day of their donation, before arriving at the blood drive. To get started, follow the instructions at RedCrossBlood.org/RapidPass or use the Blood Donor App.
About the American Red Cross:
The American Red Cross shelters, feeds and provides emotional support to victims of disasters; supplies about 40 percent of the nation's blood; teaches skills that save lives; provides international humanitarian aid; and supports military members and their families. The Red Cross is a not-for-profit organization that depends on volunteers and the generosity of the American public to perform its mission. For more information, please visit RedCross.org or visit us on Twitter at @RedCross.
Submitted by: Colleen Roberts, Public Information Officer, City of New Bern