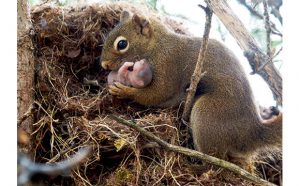 New Bern, NC – "Everyone, all of us, every last person on God's earth – deserves decent shelter. It speaks to the most basic of human needs, our home, from which all of us either blossom or wither."  This was one of the driving concepts when Millard and Linda Fuller founded Habitat for Humanity in 1976.
A photography exhibit will be displayed on the Director's Wall at the Bank of the Arts during the month of June to reinforce this concept. The assortment of images, collected from photographers throughout Craven County, are meant to show the variety of shelters that are critical to the hope, security and stability for all creatures, regardless of the species. We hope this exhibit encourages viewers to think of what "Home" really means in a variety of definitions.
This photography exhibit is part of Habitat for Humanity of Craven County's 30th Anniversary recognition. Susan Williams of Neuse River Photography has volunteered to coordinate this exhibit and looks forward to several of the photographers being present during ArtWalk in June.
Habitat for Humanity of Craven County was established in 1989 and will be celebrating its 30th Anniversary at an event on June 22 at the NC History Center.  The affiliate has worked with partner families to build 66 homes, impacting 105 adults and over 120 children. Of these 66 homes, 16 homeowners have fully paid off their mortgages and there have been no foreclosures. In addition, through an annual Tithe program with Habitat for Humanity International, Habitat for Humanity of Craven County has funded the building of 41 homes in various countries in the world. Construction is currently underway on three new homes and a Critical Repairs Program has been established to assist homeowners, especially veterans, with home repairs following damages from Hurricane Florence. There is a lot going on at the local affiliate to address affordable housing concerns in our community and to create strength, stability and self-reliance through shelter.
For more information, visit CravenCountyHabitat.org or contact the Habitat for Humanity of Craven County offices at 252-633-9599.
Submitted by: Dedra Durocher, Volunteer Coordinator, Habitat for Humanity of Craven County