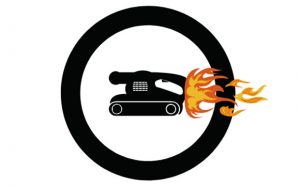 New Bern, NC – On Sunday, September 22, 2019, 12 – 4 PM, Shop Class will host the First Annual Belt Sander Drag Race and Chili Cook-Off at 406 Guion Street.
All proceeds will support the Volt Center: New Bern's Workforce Development Center.
Trophies will be presented for three categories: stock, modified and best decorated belt sander.
Please join us for a day of fun, speed and heat with food trucks, live music and beer by Brewery 99.
Races will be in accordance with the rules and regulations of the International Belt Sander Drag Race Association (IBDA).
Please contact Shop Class, LLC at 406 Guion St., New Bern or call 252-617-8980 to become a sponsor or vendor or for more information.
Get your Belt Sanders ready!
Submitted by: Maurice "Mo" Howland, Shop Class