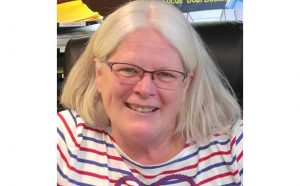 NEW BERN, NC – The Coastal Women's Forum (CWF) May dinner is scheduled for May 7 at The Chelsea, 335 Middle Street, with networking starting at 5:30 until 7 p.m. CWF members, visitors, and guests.
Nancy Nelson Difede runs Precision Moulding & Woodworks, Inc. and will share her perspectives about owning and running a successful small business in a male dominated industry.  Precision Moulding & Woodworks originally opened its doors in New Bern back in 1988, and has grown into a full-service dimensioning plant that sorts, surfaces, trims, cross cuts, moulds and packages wood by the truck load.
Since 1988, CWF's mission is networking, education, and encouragement for women in eastern North Carolina. The group of almost 200 members is comprised of business owners, people in the for-profit and non-profit sectors, and retirees all who are willing to support their CWF sisters in achieving their personal and professional goals.
Tickets for the dinner are $22 for members and $27 for non-members. To register for the dinner and learn more about the Coastal Women's Forum to go to CoastalWomensForum.com. New members are always welcome. CWF is saving a seat for you.
Submitted by: Jeanette Paschal, Sound Meetings and Event Management