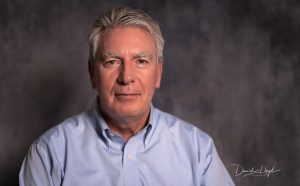 Historical Society Lunch & Learn May 8 Presented by Mark Sandvigen
It has been 100 years since World War I, the "War to End All Wars".  Mark Sandvigen will join the New Bern Historical Society at the Chelsea Restaurant May 8 at 11:30am for Lunch & Learn with a look back from the United States entry into WWI in 1917 to the return of our service men and women in 1919. This is a Craven County story as well as North Carolina story covering the impact of the War and how it changed every facet of our lives. This is not a presentation about dates and battles but rather a thoughtful look at society as a whole and how the War brought changes in almost everything: what we thought about, our patriotic values, what was popular, what was funny, what was known and what we would find out.
Mark Sandvigen, a retired U.S. Naval Officer and senior executive for several Fortune 500 companies, brings a unique perceptive to this forgotten chapter in our history. Mark's interest in the Great War began with his Grandfather who fought in the 91st Pine Tree Division during the 100 days leading to the Armistice. Pursuing his Grandfather's legacy led to walking the battlefields and trenches of the Western Front along with visiting the WWI memorials and museums of the allied powers. His investigations and perspective will provide an illuminating, and sometimes amusing look at the home and military life of North Carolinians and New Bernians of that era.
Lunch & Learn starts at 11:30 a.m. at The Chelsea Restaurant, 335 Middle Street, New Bern. The cost is $17 for Historical Society members and $22 for non-members; lunch is included.
Advance reservations must be made by calling the New Bern Historical Society at 252-638-8558, or can be ordered at www.NewBernHistorical.org/tickets. Lunch choices: Low Country Chicken, Sweet Potato Hash, Broccoli with Lemon Butter or Shrimp and Grits.  Both with Lemon Layer Cake for dessert.
The mission of the New Bern Historical Society is to celebrate and promote New Bern and its heritage through events and education.  Offices are located in the historic Attmore-Oliver House at 511 Broad Street in New Bern.  For more information, call 252-638-8558 or go NewBernHistorical.org or Facebook.com/NewBernHistoricalSociety.
Submitted by: Kathy Morrison, Public Relations on Behalf of Director, Mickey Miller, New Bern Historical Society