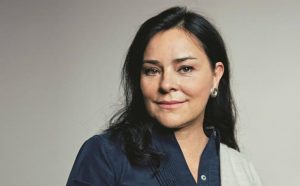 Tryon Palace is pleased to announce two events featuring Diana Gabaldon, bestselling author of the "Outlander" book series, April 26 and 27 at Tryon Palace.
April 26, Tryon Palace cordially invites you to "An Evening with Diana Gabaldon," featuring an Exclusive Cocktail Hour in the historic Commission House and formal dinner on the South Lawn, as well as remarks from Dr. Gabaldon. At 5 p.m., mingle with Dr. Gabaldon and VIP guests at an exclusive cocktail hour, limited to 75 ticket holders. Enjoy light hors d'oeuvres and select drinks, as well as preferred seating at the Dinner on the South Lawn. At 6 p.m., join Tryon Palace for an affair to remember with an Outlander-inspired meal on the picturesque South Lawn. Hear remarks from Dr. Gabaldon and enjoy select drinks at the cash bar. Formal attire.
April 27, Tryon Palace is excited to present "A Q&A with Diana Gabaldon." Join Dr. Gabaldon on the South Lawn of Tryon Palace from 10 a.m. to 12 p.m. to learn about her writing process, research, and how she chose to include Tryon Palace in her bestselling novels. Dr. Gabaldon will answer visitor questions while time permits. This event does not include autograph, photo, or book signing opportunities.
Tickets for both events go on sale March 18 at 10 a.m. at TryonPalace.org.
Tryon Palace is excited to offer an exclusive Tryon Palace Foundation Member ticket presale March 14 and 15. Tickets may be purchased by phone from 9 a.m. to 5 p.m. by calling (252) 639-3524. This Exclusive Presale is only available during those times by phone. Tickets are limited to four per Foundation Membership. Don't miss out on this exclusive opportunity; join the Tryon Palace Foundation today by calling (252) 639-3519.
Submitted by: Regina A. Ochoa, Director of Public Affairs, Tryon Palace