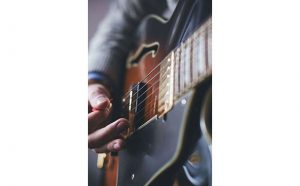 Join us March 16 for FREE live music in greater downtown in celebration of St. Patrick's Day!
There will be performances from the Neuse River Ramblers, Cindy Pool, and many others between noon & 3 p.m. in Bear Plaza (on Middle Street).
While you are here visit our farmers market, shops, and grab some lunch at one of our restaurants between listening to some great music by local artists!
And visit us after dark to get some spirits in our local pubs! #downtownrocks #greaterdowntown #supportlocal #shopsmall #visitnewbern
Submitted by: Charlene Harvell, Swiss Bear Inc.