On Saturday evening, January 26, 2019. New Bern came out to enjoy music, participated in a silent auction, bought 50/50 raffle tickets and enjoyed the deliciousness of free chicken waffle tacos from the Tiny Tornado in an effort to celebrate the birthday of Garret Biss, founder of One Million Goal, Inc.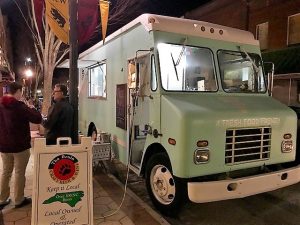 This organization was founded by Biss in 2014 so to raise awareness of the global water crisis and helps to purify it in their own way. The mission of One Million Goal, Inc. is to raise money for and awareness about the global water crisis so to help provide water to one million men, women, and children.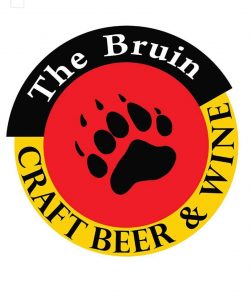 They use the funds raised annually through fundraising efforts, such as this Second Annual gathering held at The Bruin Craft Beer and Wine at 224 Middle St. The Event hosted four talented local acts.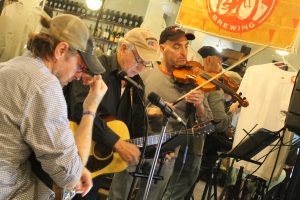 John Van Dyke opened the night serenading us with standards, as he does so magnificently. Then, we enjoyed the sounds of some rocking bluegrass thanks to a scaled-down version of the Neuse River Ramblers. On stage representing were Danny Batten, Van Rice, and Doug DeSantis. Missing from the line up was Andy Franklin. Following their performance came the talented Gabby Christy and her new project, Batts performed and closing out the night was Mandy Mears from Greenville, NC.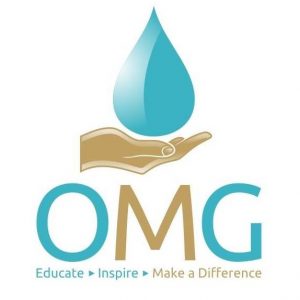 Besides music, there were a couple of silent auction items including a concert by Strung Together and a fun night at The Jarvis along with tickets to a show at The New Bern Civic Theater and a Flame Gift Card. They 0hosted a 50/50 raffle. In all the night yielded $2400 in donations. This money will be used to buy the filtration systems needed to purify the water in countries that suffer from contaminated water. These systems are installed in places where they make the most difference in the community. They are brought to the schools of third world countries such as Nicaragua, Malawi, and Guatemala.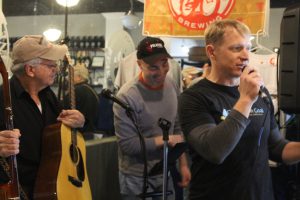 For those that could not be on hand for the fundraiser but would like to contribute to the mission, please make donations by visiting http://www.PayPal.me/onemilliongoal. The next trip on the books is scheduled for April. The team has plans of heading to each of the countries mentioned above in the coming months. The first trip scheduled will take them to Nicaragua this April, Malawi in May and Guatemala in June.
Tracey Stones