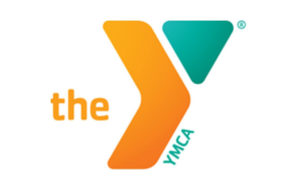 11th Annual Race benefits Annual Campaign
The 11th Annual Twin Rivers YMCA Turkey Trot, presented by CarolinaEast Health System, will be held Thanksgiving morning at Taberna Country Club. This family event will give kids, adults, and four-legged family members the opportunity to walk or run before their turkey dinner. All proceeds from the race benefit the Y's Annual Campaign.
"The Turkey Trot is a great way to get moving and have a healthy start to Thanksgiving. We have seen the race grow for 11 years, and added the 10K last year for our 10th anniversary," said Twin Rivers YMCA Volunteer & Special Events Director, Marissa Zinni. "It is a tradition for many local families and visitors to our area, as well as an opportunity to give back to the community."
The 10K, geared towards competitive runners, starts at 7:45 am; the 5K run/walk/stroller jog/dog jog, begins at 8:00 am, and the Kid's Dash takes place at 9:15 am. Multiple age categories are eligible for 5K & 10K prizes, as well as prizes for top stroller and dog joggers.
Volunteers are needed on race day and to prep for the event. A particular need is a volunteer photographer for race day.
Turkey Trot proceeds support the Twin Rivers YMCA Annual Campaign. Last year the Y provided more than $300,000 in community outreach in the form of need-based financial assistance for memberships, afterschool care, summer camp, youth sports, Girls on the Run registrations, and water safety instruction for 3rd and 4th grade students.
About the Y
The TWIN RIVERS YMCA is one of Craven County's leading nonprofits strengthening communities through youth development, healthy living and social responsibility. Engaging more than 8 thousand men, women and children – regardless of age, income or background – to nurture the potential of children and teens, improve health and well-being, and provide opportunities to give back and support neighbors. The Y has the long-standing relationships and physical presence not just to promise, but to deliver, lasting personal and social change.
Submitted by: Amy Walsh, Director of Marketing, Twin Rivers YMCA